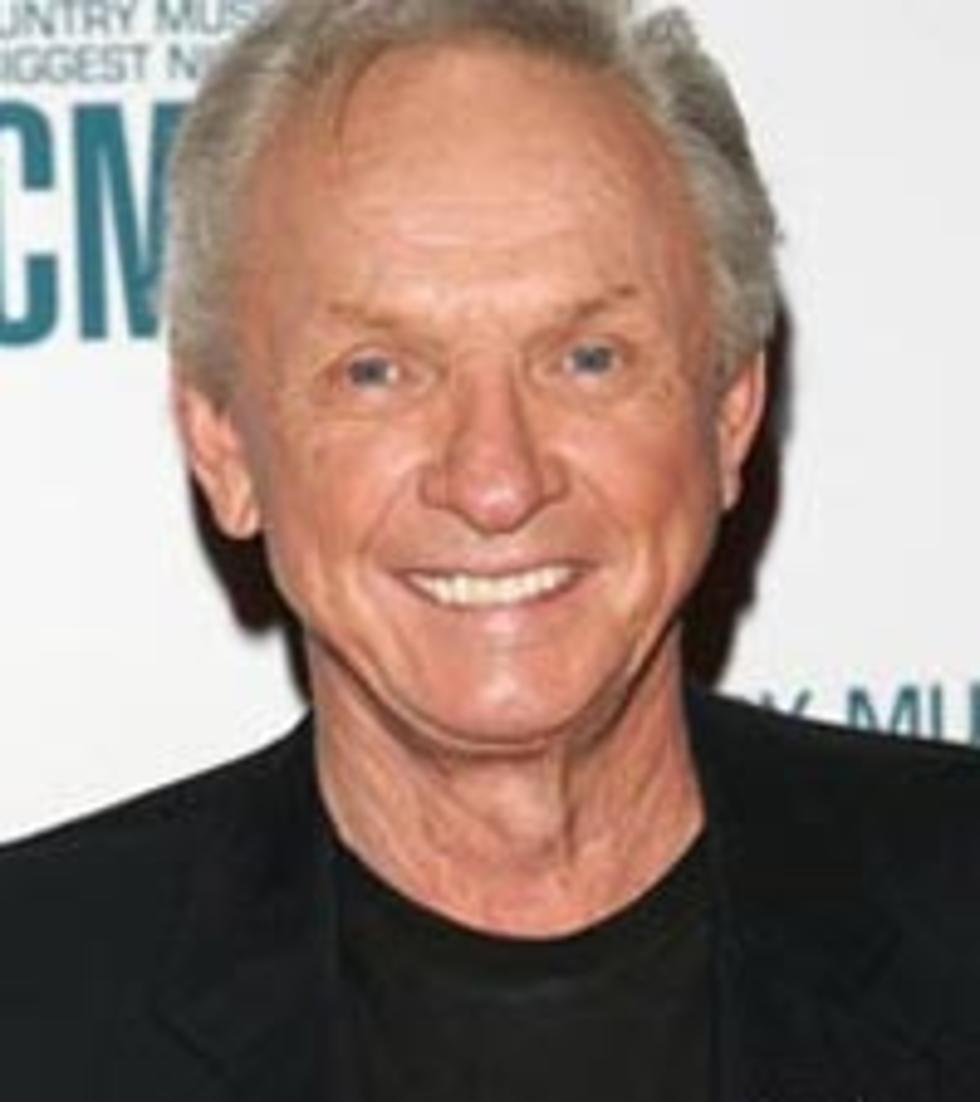 Mel Tillis, Ray Price Set to Fill Merle Haggard's Boots
Getty Images
Merle Haggard fans will have a special treat on September 16, thanks to a few of The Hag's famous friends.
"I am happy to do it," Mel tells The Boot from his ranch in Florida, where he just returned after his own three-week tour. "It's an honor for me to fill in for a legend like Haggard. I've known him for 52 years, and he is one of my dearest friends."
Mel says his set will include his hit songs, special requests, gospel, bluegrass and even some of his humorous bits from the upcoming CD, 'You Ain't Going to Believe This.' The comedy album includes three new songs and some of Mel's funny stories that he often tells on stage.
Although Mel taped many of his concerts and routines -- many of which made him a favorite on 'The Tonight Show' and other talk programs -- he only played them for select friends, never expecting to have them on an album. Toby Keith changed that plan.
"I know Toby, and I sent him a copy of it," said Mel of some of the routines. "The next thing I knew, he said 'I want you on the label.'"
The album, set to be released September 21, is something of a triumph for Mel, who early in his career was a Nashville songwriter hired by Minnie Pearl to play guitar and sing backup.
"In those days I wouldn't talk at all," says Mel, who was very self conscious that he stuttered. "Miss Minnie said, 'You sing very well, Melvin, but you need to introduce your songs and at the end you need to thank them.' I said 'I can't do that, Miss Minnie. They'll laugh at me.' She said 'No, they will not. They will laugh with you.' After she told me that I started talking on stage, and then [on television shows] and from there. I've been very blessed."
Although he admits that his latest tour left him a bit road weary, he says he wouldn't miss a chance to come to the rescue of his old buddy Merle.
"I want to help out, and I love it," says Mel. "I am pretty tired, but I still enjoy making people laugh."
As for the legendary Mr. Haggard, he is expected to be OK. His reps tell The Boot it's likely a chest infection that has caused Merle to cancel 10 shows, but nothing more serious.