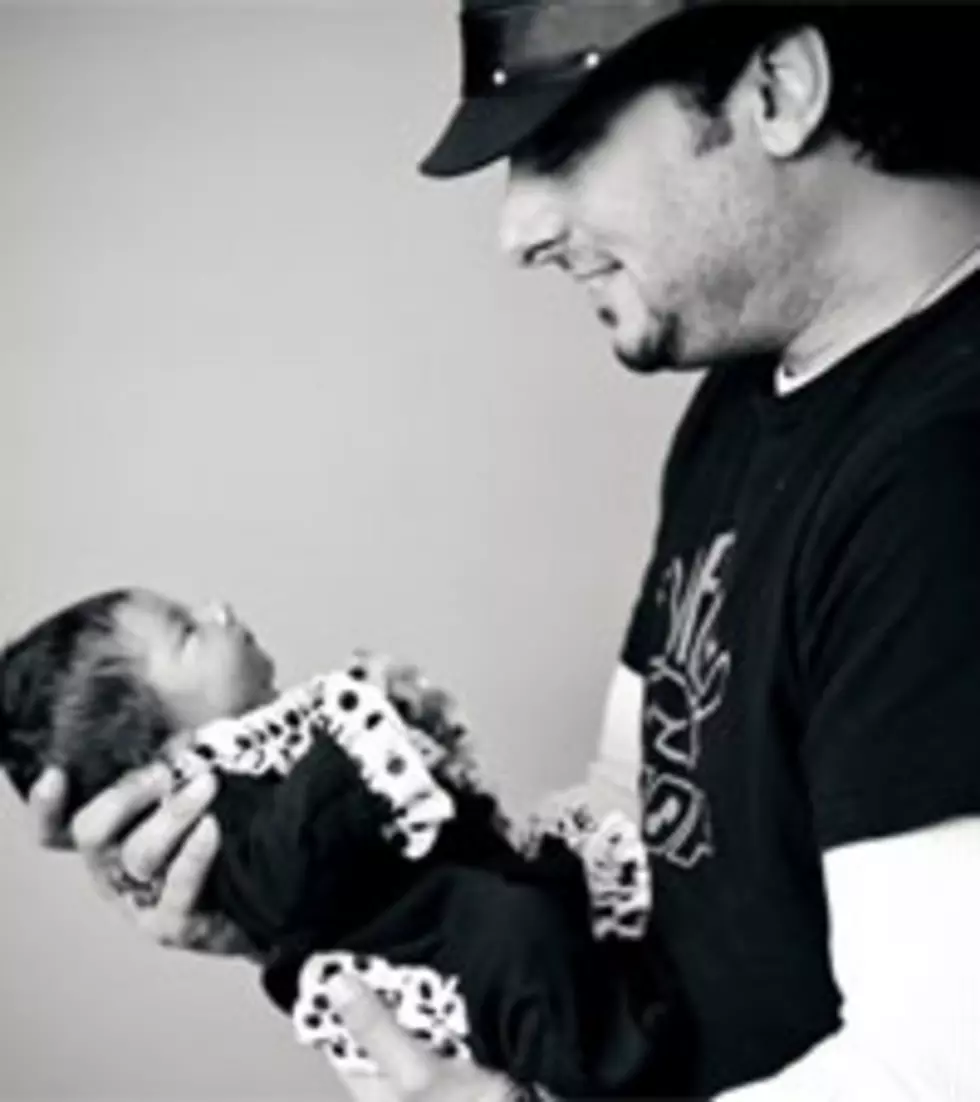 Matt Kennon Baby News: Singer & Wife Tisha Welcome Daughter
Music City News Media
It's a girl! Matt Kennon and wife Tisha are proud to announce the arrival of Shaynee Matisse Kennon, born Feb. 23.
"I knew the second I saw her, I was a goner," says the proud dad of his daughter, who weighed in at 7 lbs, 2 oz., and measured 20 inches long. "A beautiful, little gift has entered our lives."
'The Call' singer will no doubt take cues from his own parents when it comes to raising Shaynee. Matt was adopted at birth by a Georgia couple who had lost three of their biological children in a house fire. He credits his parents with instilling morals, values and the drive to chase his musical dreams.
"My adoptive parents have been God sent," Matt tells music journalist Bev Moser. "From them almost not getting me and telling the doctor they wanted me sight unseen, it truly was a miracle. They have always been supportive. Whether sports or music, whatever I was into, they were 100 percent behind me. They did their best to raise me the right way, and I believe their raising and support has helped me get to where I am and be the person I am.
"I never got too far down the road because of the way I was raised," he continues. "I would feel guilty before I ever drank a beer under age or anything like that. Parents always have a way of finding things out. I have never been arrested, in jail or anything so I owe them for showering me with that abundance of love. Even when pain and disappointments showed up, I was always able to pull through. It was because of their love and God's love. I owe them for both of those."
Congrats to the parents and grandparents of the beautiful Shaynee Matisse!
Watch Matt Kennon's 'The Call' Video
%VIRTUAL-globalVideoEmbed-{"videoIds":"517556857","width":"476","height":"357"}%