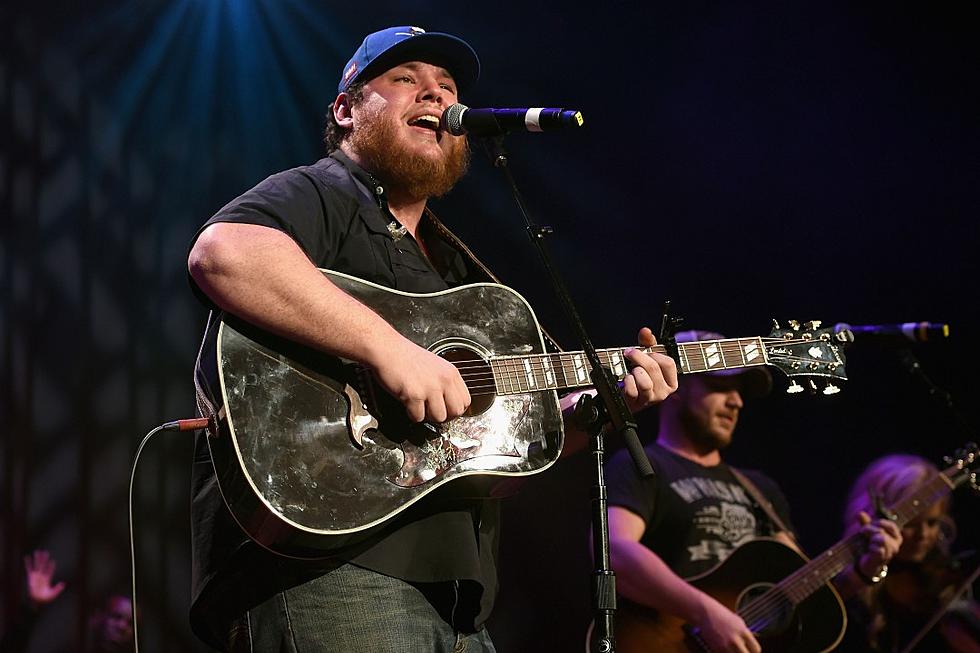 Luke Combs Puts a Date on His Next Studio Album
Jason Kempin, Getty Images
Luke Combs' fans have waited two-and-a-half years to find out what he's been working on. This summer, that patience will be rewarded with a new album.
The "Doin' This" singer announced that his third studio album will drop on June 24. It's also available for pre-order, even if there are no further details. Right now, this album doesn't have a name (unless it's literally titled New Album) or a track list. It's assumed "Doin' This" is a part of the album.
If history is any indicator, Combs' next album will be large. His debut project This One's for You included 12 songs, which upped to 17 after a bonus edition dropped. What You See Is What You Get offered 17 songs — 23 after the bonus edition. Both were tremendously successful commercially, earning multi-times Platinum certifications on the strength of strong streaming numbers and physical sales and downloads. In fact, both albums rest firmly within the current Top 5 of the Billboard Top Country Albums charts, and have since their release.
It's also not clear if any collaborations will be included on LC3. There weren't any on his debut, but the 2019 project featured Eric Church, Brooks & Dunn and (on the bonus edition) Amanda Shires. What You See Is What You Get also won both the ACM and CMA Award for Album of the Year.
This spring, Combs and his wife Nicole are expecting their first baby. The child is set to arrive before the album drops, and Combs' current touring calendar reflects a commitment to being there during those early weeks or months. Currently, the 32-year-old has nothing planned for April and only five dates in May or June. Large gaps in his 2022 calendar leave open the possibility of a tour announcement coinciding with album news.
11 Luke Combs Songs That Proved 'Em All Wrong
Check Out Luke Combs' best songs, and the songs that changed his life when so many others thought he wasn't good enough to be a country star.