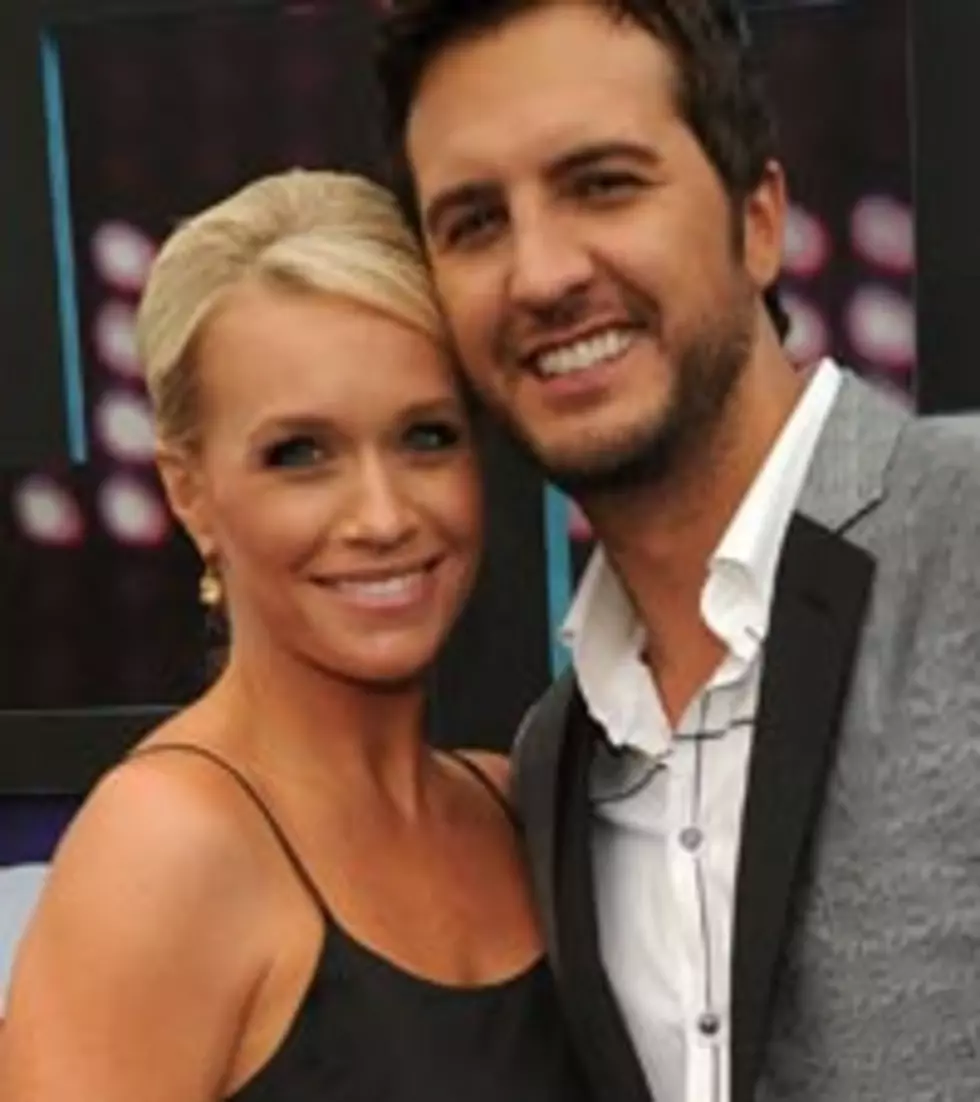 Luke Bryan and Wife Caroline Welcome Baby Tate
Rick Diamond, Getty Images
Luke Bryan and his wife Caroline welcomed their second child, Tatum "Tate" Christopher, on Wednesday, August 11 at 9:48 AM CT. Tate was born at a Nashville-area hospital, weighing in at six pounds, eight ounces and measuring 21 inches long. Mother and son are doing fine and should be released from the hospital soon. Tate joins two-year-old brother Thomas Boyer "Bo" Bryan.
"Nothing like coming home after an eight-day run and having an early surprise like this!" Luke exclaims. "Such an amazing day for me and my family. We are so blessed to have another healthy baby boy."
Tatum Christopher is a name the couple came up with to honor two special people in their lives. "Tatum is a guy from my hometown, and then my brother's name was Chris," Luke explained to The Boot back in June, joking, "So then we'll have Bo and Tate -- sounds like two little rednecks!"
Following Tate's birth, Luke had to go do his husbandly duty to help satiate one of Caroline's lingering cravings -- he had to run by a Sonic drive-in to pick up a lemon-berry slushie for his wife. "I had planned to buy her a little present today but then the baby came early, so the slushie will have to do it for now," he told People.
It wasn't long after his first son, Bo, was born that Luke took him out on the road when he was opening for Kenny Chesney. "We were sleeping in the back of the bus," Luke tells The Boot. "In the morning, he would get up early, and I would just get me a bottle and go sit up in the front seat of the bus and give him his bottle. If you hold him facing toward you, he freaks out on you. He wants to be turned around and be able to look, and when I'd turn him around in that bus seat, he just sat up there like he owned the world."
Luke was scheduled to be back on the road tonight in Glen Allen, Va., but according to his spokesperson, he will miss the show to spend more time with his budding family.