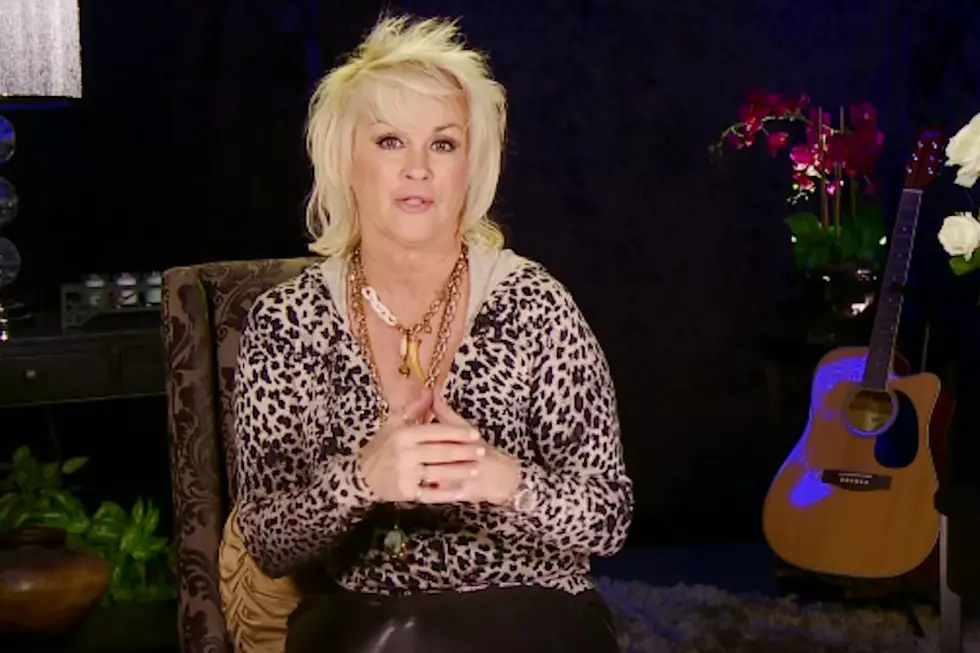 Lorrie Morgan Shares the Story Behind New Song, 'Spilt Milk' [Exclusive Video]
YouTube
On Friday (Feb. 12), Lorrie Morgan will be releasing Letting Go ... Slow, but before the album drops, she's sharing her journey to recording one of its songs, "Spilt Milk," exclusively with The Boot's readers.
Morgan was at a TJ Martell Foundation benefit event when she first heard the song. The singer of "Spilt Milk" walked onstage, and, as Morgan recalls, "Get this: I'm sitting at a table with Anita Baker, and I thought I was going to die. She is one of my favorite singers, and we're sitting there talking, and this beautiful woman walks out onstage and had this big band, and she starts singing this song called "Spilt Milk." And I'm sitting here thinking, 'Please, God, don't let anyone in here think they want to cut this song, because I'm gonna record this song!'"
Morgan obtained a copy of the track and proceeded to play it every single day. In fact, she held onto "Spilt Milk" for 10 years because she knew that, someday, "someone would agree with me that it is a 'me' song."
Press play on the video above to hear Morgan's entire story behind the song.
Morgan tells The Boot that she enjoyed complete creative control over her upcoming new album. Instead of choosing radio hits, she wanted to record songs that would connect with her fans -- but she has high hopes for the record: She wants a Grammy nod.
More New Country Albums Coming in 2016