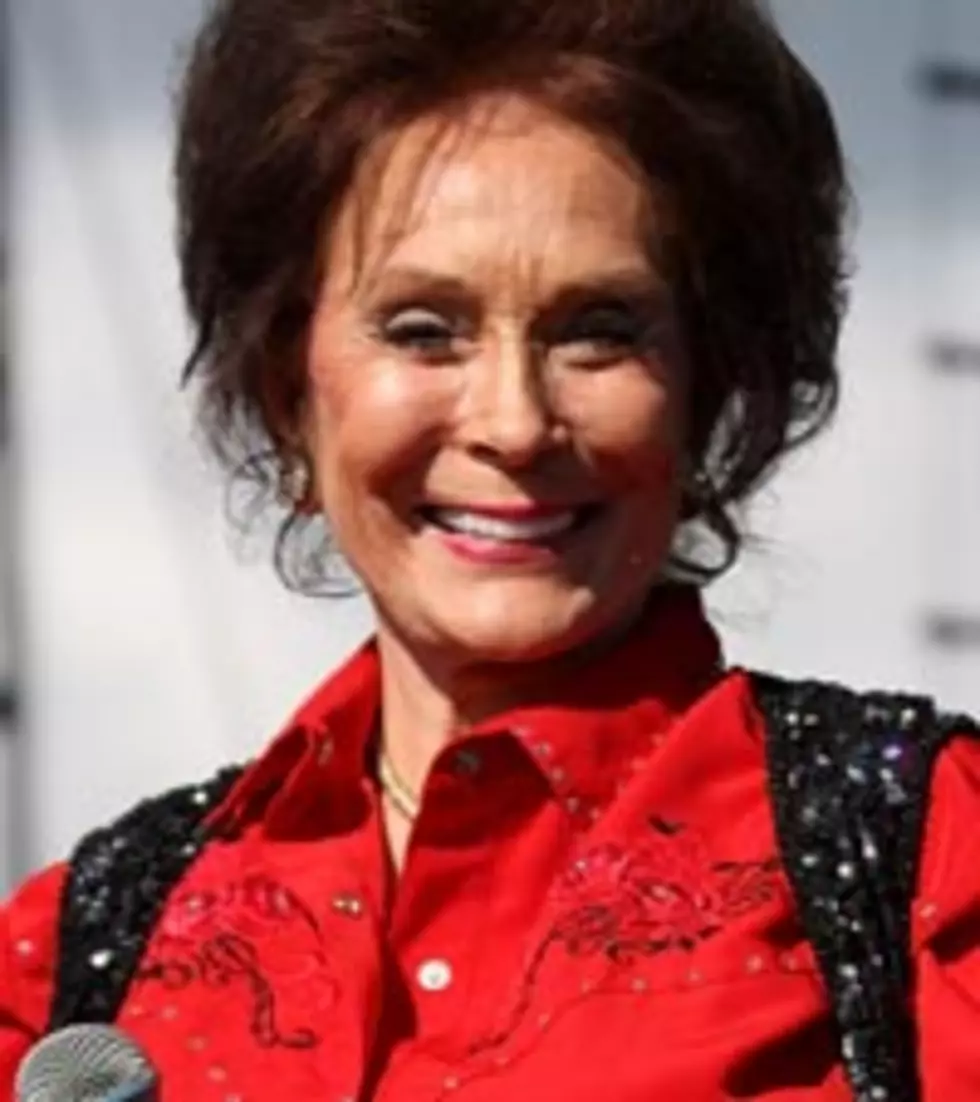 Loretta Lynn to Be Honored by Reba, Martina, Gretchen + More
Douglas Mason, Getty Images
She recorded her first album and scored her first hit single when she was still a teenager. Now, 50 years into a remarkable career, Loretta Lynn is still writing, recording and performing -- and getting ready for a big celebration to mark a half-century in the music business.
The multiple-Grammy winner will be honored with the Recording Academy President's Merit Award in a special ceremony October 12 at Nashville's historic Ryman Auditorium. Hosted by Reba McEntire, the evening will include performances by several of Music City's biggest stars, including Martina McBride, Gretchen Wilson and Lee Ann Womack, as well as a special appearance by Jack White (producer of Loretta's Grammy-winning 2004 album, 'Van Lear Rose'), with more performances expected to be announced in the coming weeks.
The event falls only a few weeks before the release of the album, 'Coal Miner's Daughter: A Tribute to Loretta Lynn,' which will include performances of the 75-year-old icon's songs by artists from all genres, specially chosen by Loretta, including Sheryl Crow, Carrie Underwood, Lucinda Williams, Kid Rock, Faith Hill, Alan Jackson, Steve Earle and many more.
Loretta continues to tour the country. Check out her upcoming concert dates here.