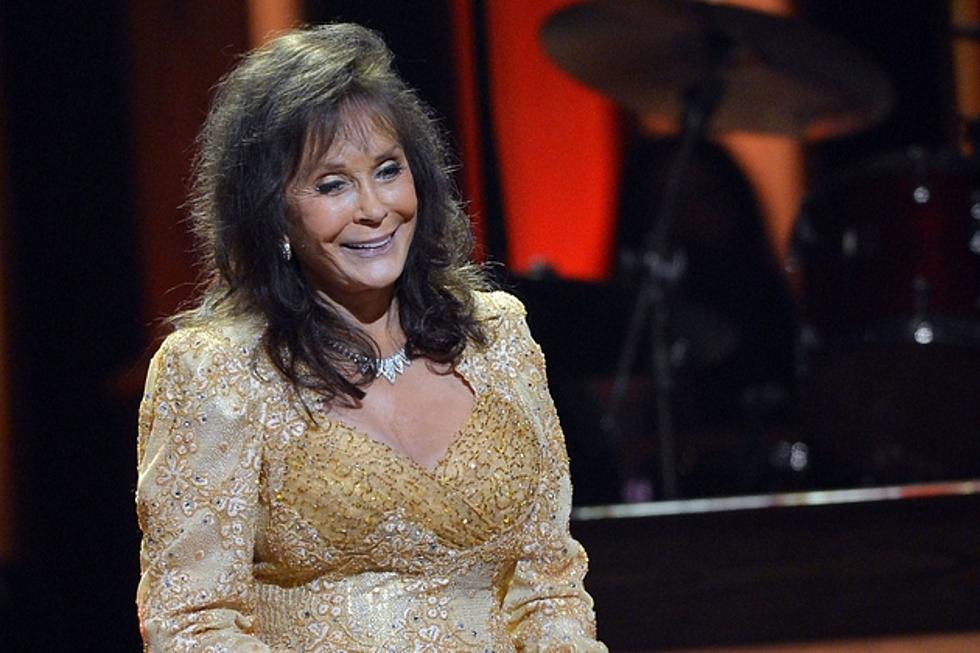 Loretta Lynn to Host Gospel Festival
Rick Diamond, Getty Images
Loretta Lynn is a longtime fan of gospel music, and now she's getting actively involved in the genre. The country queen will host the inaugural Loretta Lynn's Gospel Music Festival at her ranch in Hurricane Mills, Tenn. from Sept. 28-29.
"It's kind of like an old-time all-day singing and dinner on the grounds," Lynn says in a press release. "I got to thinking. I have a big ranch where I live so I decided to throw a good ole Gospel weekend here! I want family and friends to bring a blanket, set up a picnic and then enjoy some of my favorite gospel music singers! I may even come down and sing a song myself!"
Scheduled acts include Mark Lowry, the Hoppers, the Isaacs, Karen Peck & New River, Gold City, Rambo-McGuire, the Singing Cookes, the Freemans, Brian Free & Assurance, Michael Combs, Archie Watkins & Smoky Mountain Reunion, and the Sneed Family. There will be a special bonfire and singalong on September 27 for early arrivals.
"I should have started this years ago," Lynn states. "But, it's never too late – I am inviting everyone to my ranch to have a great ole Gospel time! It'll be a fun time for the whole family."
She adds, "I hope it will be something we can keep going every year."
Tickets are on sale now. Visit the singer's website for ticket information, or call the ranch at (931) 296-7700.