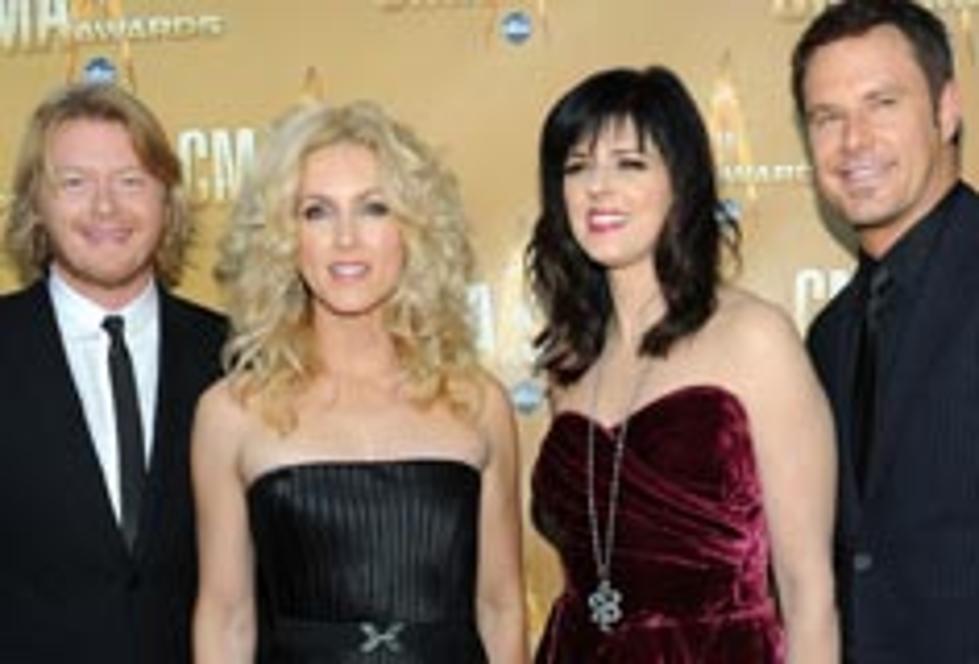 Little Big Town Kids Take Center-Stage During Holidays
Larry Busacca, Getty Images
Little Big Town's newest addition to the band's second generation -- Elijah Dylan Westbrook, the nine-month old son of Karen Fairchild and Jimi Westbrook -- will no doubt be the focus of much of the attention at upcoming family holiday celebrations. "It's all centered around him for both families," Karen tells The Boot. "For my family, he's the first grandbaby in 15 years, so it's like having the first one for my parents."
That was underscored after Thanksgiving when the family reviewed holiday photos. "My dad said, 'It seems like he's the center of everything we do,'" says Karen. "He is. And in Jimi's family, Elijah is just a welcome addition."
Out of 43 family members who gathered at the Westbrook family's Gatlinburg, Tenn., Thanksgiving celebration, "three were pregnant and one had just given birth," adds Karen. "He has a very fertile family. Seriously, it is crazy."
Kimberly Schlapman, her husband Stephen and toddler Daisy Pearl will spend the holidays with family in Virginia and Georgia and perhaps even romp in the snow.
"Last year, there was about a foot of snow in Lynchburg," says Kimberly of the Virginia visit. "It was perfect."
"I'm going to stay home in Tennessee, and I love that," he says.
Little Big Town has a lot to celebrate this year including a Grammy nomination for their hit single, 'Little White Church.' The group's next scheduled concert is January 14 in Harris, Mich. Click here for more of their upcoming tour dates.
%VIRTUAL-globalVideoEmbed-{"videoIds":"517721861","width":"456","height":"304"}%