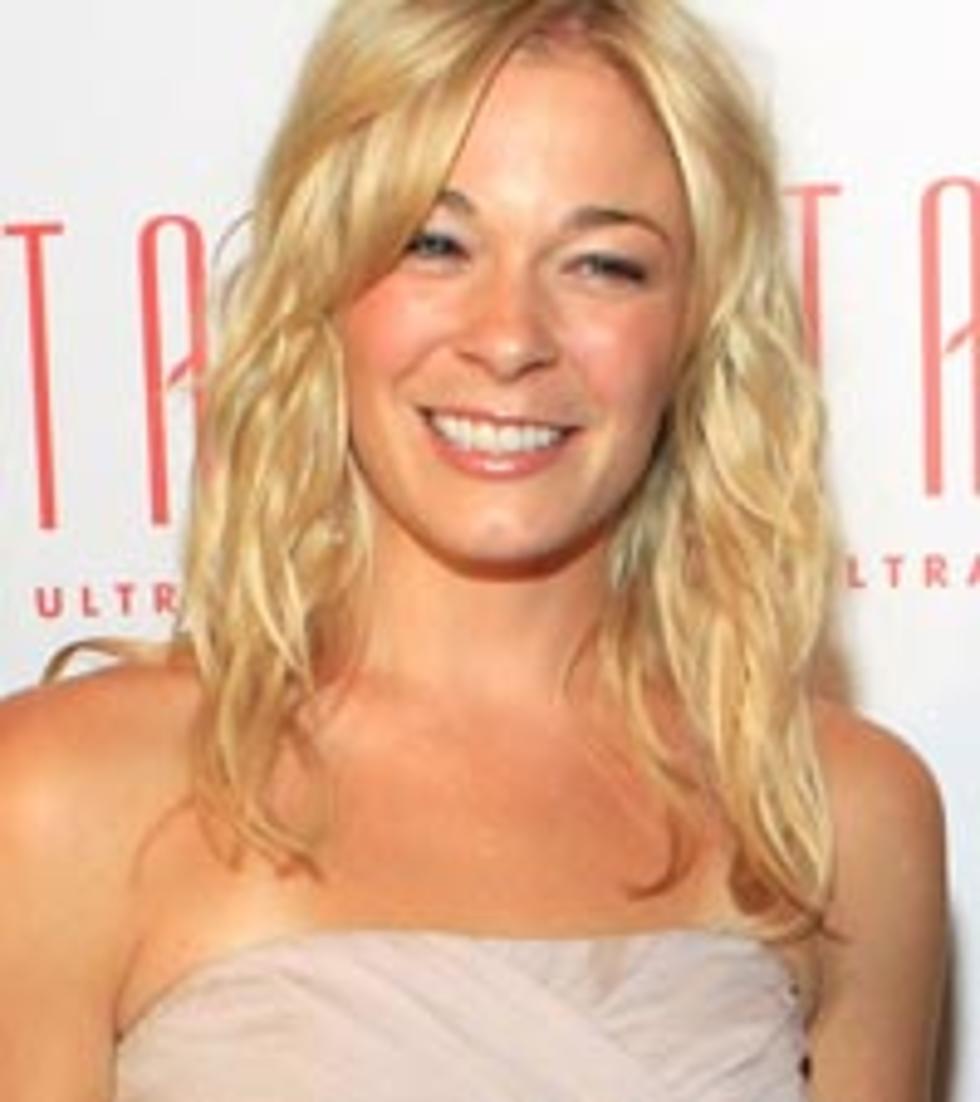 LeAnn Rimes Has an All-New 'Blue' for Upcoming Album
Jacob Andrzejczak, Getty Images
LeAnn Rimes treated fans to a personalized video greeting on Tuesday, September 28, updating them on the status of her highly-anticipated album, 'Lady and Gentleman,' which was originally slated to hit stores next week.
"I have been in the studio working on a new bonus track for 'Lady and Gentleman,' and also a brand-new version of 'Blue,'" LeAnn revealed. "I have gotten an overwhelming response at my concerts for the brand-new live version of that we've been doing, and a lot of fans have been asking me to re-record 'Blue.' It has been 15 years since that song has been released. For such a classics record like 'Lady and Gentleman,' I thought that song is pretty much considered a 'classic' now ... why not record it at 28 [years old], and not 13 [years old], and put it on this album. So it's a bit of a new version. I am really excited about working it up for you guys and recording it."
With the new additions to 'Lady and Gentleman,' the album's release date has been pushed to undetermined time, which LeAnn hopes will be sooner rather than later. "The album should be in your hands soon. I want it to be perfect. It's just not completely done yet, so you'll have to wait a little bit longer, but it will be in your hands as soon as it gets done. Thank you guys for your support, and thank you for loving my music for the last 15 years. I love you guys very much, and you'll have new music soon!"
LeAnn's current single from 'Lady and Gentleman' is her take on the John Anderson classic, 'Swingin'." Watch the 'Swingin'' video below.
if(typeof AOLVP_cfg==='undefined')AOLVP_cfg=[];AOLVP_cfg.push({id:'AOLVP_us_292353132001','codever':0.1,'autoload':false,'autoplay':false,'playerid':'61371447001','videoid':'292353132001','publisherid':1612833736,'playertype':'pageload','width':476,'height':357,'videotitle':'Test','bgcolor':''});