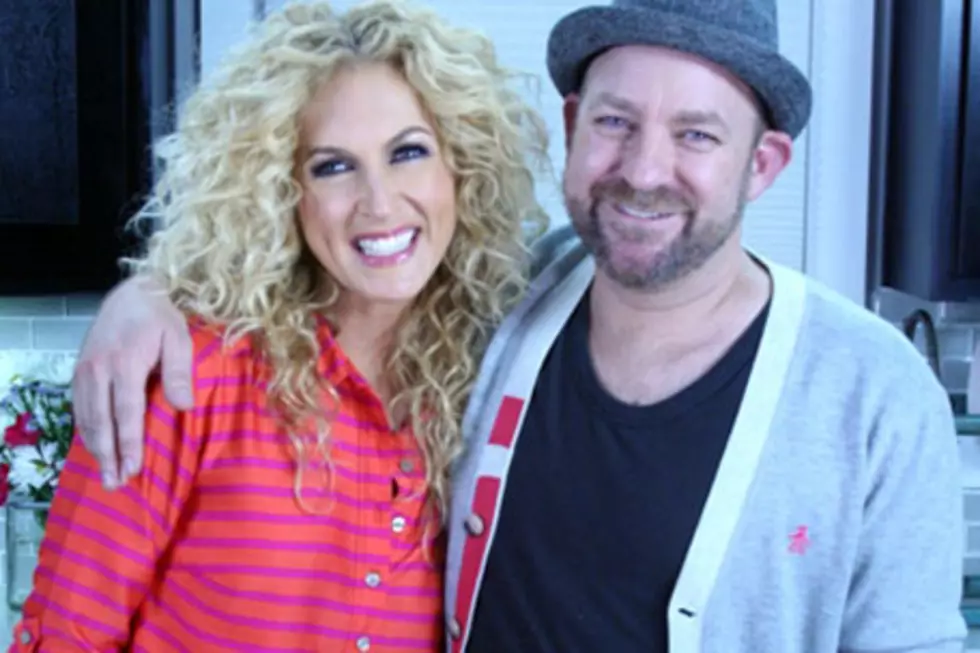 Kristian Bush 'Simply Southern': Sugarland Member Cooks With Little Big Town's Kimberly Schlapman
GAC
While Kristian Bush is known for is work with another leggy blonde -- his Sugarland cohort Jennifer Nettles -- he teamed up with Little Big Town's Kimberly Schlapman recently for her cooking show, "Simply Southern," on GAC. Though the singer-songwriter is privy to the "secret family recipe" -- he's one of those Bush's, with the baked beans and a loudmouthed dog -- he says the songstress had her hands full, trying to wrangle him in the kitchen.
"I had a blast. I love her and I love that show," Kristian tells The Boot. "I come from a food family, so you would think that I would be great at making baked beans or something, but I'm not. The thing I enjoyed the most about being there is watching Kimberly. Everybody knows how sweet she is or how nice she is, but her personality is something else. The cooking show is the tip of the iceberg of what's going on over there."
However, the actual cooking -- the pair made a steak dinner -- wasn't the toughest part of the shoot for Kristian.
"It was so hard to stay out of innuendo the whole time when you're cooking, because there's innuendo in cooking terms," he explains. "It was terrible, because she's so beautiful and it's really hard to look at her when she says them. 'Will you stir my creamed corn?' You're like, 'Stop it!' And I get nervous when she gets like within a foot of me, I get red."
All in all, the singer-songwriter enjoyed his time on the show, even though his cooking skill-level remained the same. "Thanks, Babe, but my creamed corn is still not that great," he says with a laugh.
The episode airs on GAC Saturday, Dec. 8, at 1:00 PM ET.
Watch The Boot's 'A Day in the Life' of Sugarland