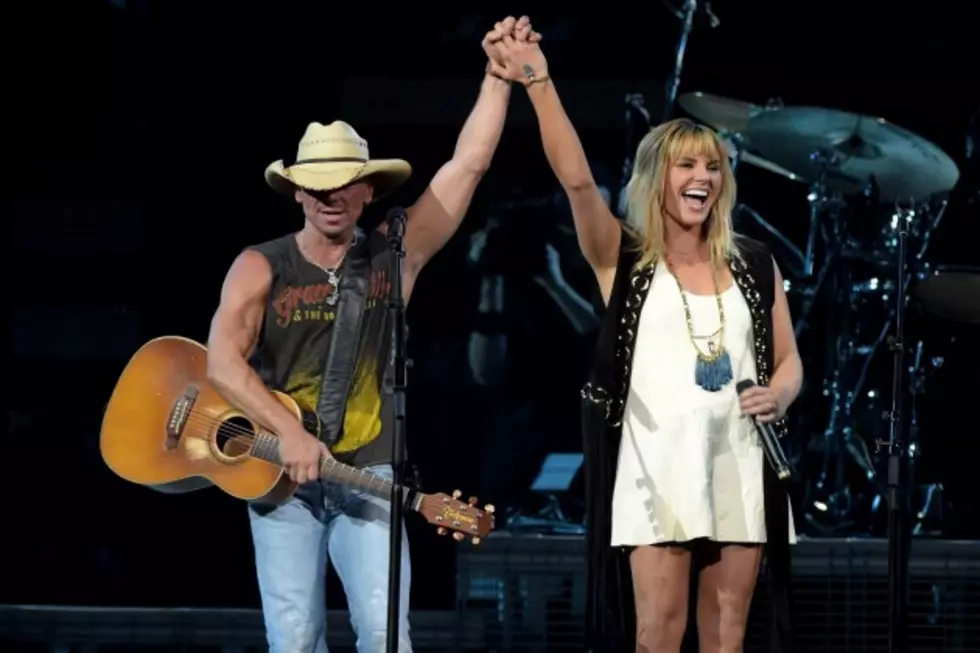 Kenny Chesney Praises Grace Potter: 'She's Got a God-Given Instrument'
Rick Diamond, Getty Images
Kenny Chesney has recorded not one but two songs with Grace Potter, lead singer of Grace Potter and Nocturnals. The country music hitmaker teamed up with Potter first for "You and Tequila," from his 2010 Hemingway's Whiskey album, and then for his current single, "Wild Child," from last year's The Big Revival -- and if Chesney has his way, he'll record several more tunes with the singer.
"I love her. I really do," Chesney tells ABC News Radio. "You know, she doesn't have a voice. She's got a God-given instrument. She really does."
"I don't know if you guys have ever seen her live, but when they're on, it's like a revival," Chesney says. "It really is. It's like a religious experience."
The two have forged a solid friendship, but Potter says that she never imagined her duet partner would become part of her inner circle.
"I [had] never actually met Kenny [before recording "You and Tequila,"]" Potter tells The Boot. "I didn't know anything about his music, except his song "She Thinks My Tractor's Sexy." I really had no idea what kind of person I was going to be meeting that day. I thought, 'Cool, I'm going to sing that song,' and it turned into really a pretty long-lasting relationship that has carried over."
Chesney says that Potter was the perfect addition to "Wild Child," because of what the song represents.
"It is a song about any woman so hungry to engage life, she spends her days trying to taste it all," he explains. "You don't have to be a gypsy to be a free spirit, but just someone so in love with life, you will never get enough. To see a woman like that is a pretty amazing thing."
Download "Wild Child" on iTunes.
Kenny Chesney's Best Beach Pics
How Well Do You Know Kenny Chesney?