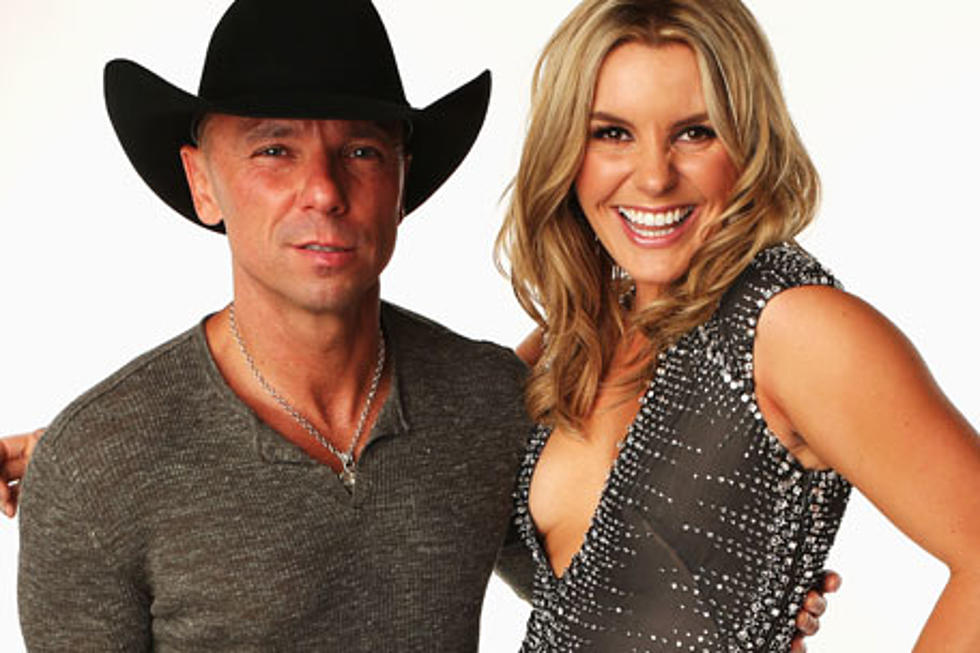 Grace Potter, Kenny Chesney Enjoy 'Long-Lasting Relationship'
Getty Images for CMT
Grace Potter has been a familiar voice among country music fans, ever since lending her vocals to Kenny Chesney's "You and Tequila." While their perfectly-blended sound earned the pair a Grammy nomination and a Top 5 hit, the Vermont native admits she knew nothing about the singer before he asked her to sing with him on the tune.
"I never actually met Kenny," Grace tells The Boot. "I didn't know anything about his music, except his song, 'She Thinks My Tractor's Sexy.' I really had no idea what kind of person I was going to be meeting that day. I thought, 'Cool, I'm going to sing that song,' and it turned into really a pretty long-lasting relationship that has carried over."
Not only was the front-woman of her band, Grace Potter and the Nocturnals, unfamiliar with the singer, she admits she knew very little about the genre that made Kenny a household name.
"I didn't know anything about [mainstream country music]," Grace reveals. "I was more a fan of the outlaw country. I loved Willie Nelson my whole life. Lucinda Williams, Emmylou Harris, Gram Parsons, George Strait, Waylon Jennings -- those are people that were a part of my childhood. But I never associated that kind of country music with what Kenny does. The truth is, it all comes from the same place, and I'm seeing that now firsthand."
The singer-songwriter is now crossing the country with Kenny and Tim McGraw on their Brothers of the Sun tour, which only increases her admiration for the country superstar. "It takes balls to take a girl out on a tour called the Brothers of the Sun tour," she notes. "But he really has put his neck on his line for me and the Nocturnals. I think that's just a testament to what a loyal and great friend he is."
Grace Potter & the Nocturnals will release their fourth studio album, The Lion The Beast The Beat, on Tuesday, June 12, and the rocker reveals there will be more of a country connection than in her past projects.
"It's looking like we've got a little something cooking," she says. "I have a duet with Willie Nelson that's coming out on our new record, on the bonus track. So if you buy the super-deluxe version of our new record, you get Willie Nelson and you get Kenny, who's singing backgrounds on one of our songs."
Get an exclusive sneak peek of "Stars," from Grace's upcoming CD here.
The Brothers of the Sun tour, which also includes fellow opening act Jake Owen, has upcoming shows in Texas, Missouri and Pennsylvania. See the complete tour schedule here.
Watch an Interview With Grace Potter
#fivemin-widget-blogsmith-image-667455{display:none;} .cke_show_borders #fivemin-widget-blogsmith-image-667455, #postcontentcontainer #fivemin-widget-blogsmith-image-667455{width:570px;height:411px;display:block;}

try{document.getElementById("fivemin-widget-blogsmith-image-667455").style.display="none";}catch(e){}