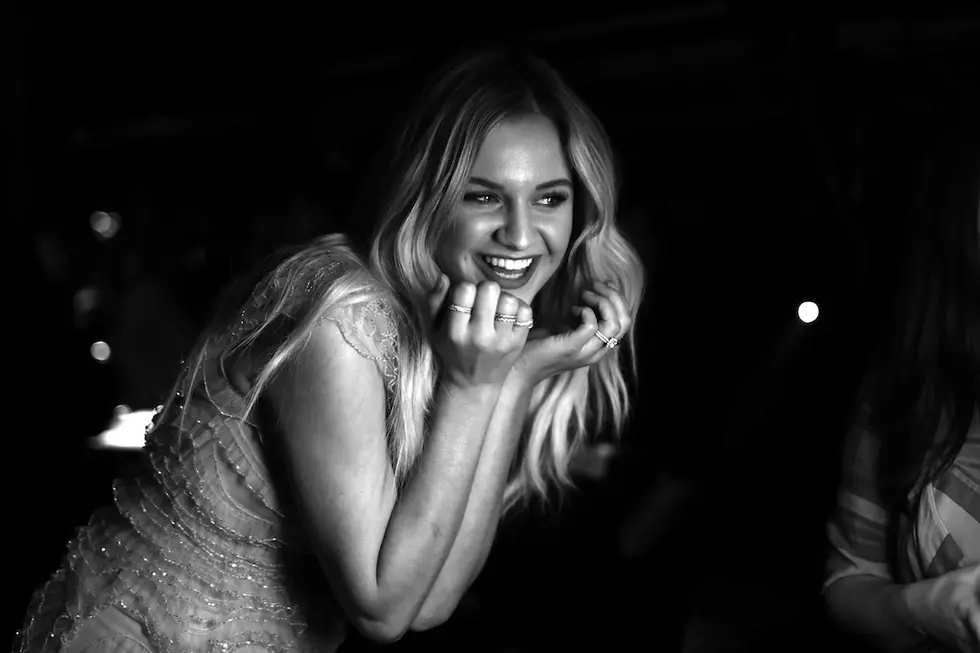 Kelsea Ballerini Says Her Grand Ole Opry Induction Reflects a Love for 'All Kinds of Country'
Rich Fury, Getty Images
At 25, Kelsea Ballerini is the youngest current member of the Grand Ole Opry. The singer says that she sees herself as part of a generation of Opry members that reflects the current moment of country music.
"I think Dustin Lynch and Chris Janson and myself are kind of the new crop of country [in the Opry]," Ballerini reflected before her induction on Tuesday (April 16), nodding to two other new and young Grand Ole Opry members who take their role in the organization seriously. Janson has spoken about his intentions to be a vocal participant in and representative for the institution, and Ballerini adds that she's honored to be part of the kind of country music represented by the Grand Ole Opry.
"I think that the Opry being able to bring us into the family, it just shows that they love all kinds of country," Ballerini points out. "I think country's in a really cool time right now, where you're having pop country and soul country and crossover country. There's always been flavors of that in country music, but I think it's cool that 30, 40 years from now, when there's a new group of artists looking at the wall, we're reflecting what's happening on country radio right now. That's really cool of the Opry to show that."
At the same time, Ballerini says, being a part of the Opry family will allow her to get closer to some of the legendary artists who have inspired her since the outset of her career.
"The one I've gotten the closest with is Reba [McEntire]," Ballerini says. "I think for a new woman like myself, kind of figuring out what legacy I want to leave, getting to know someone like Reba ... getting to know who she is and why she is the way she is has been really important."
Modern Country Music's Female Trailblazers