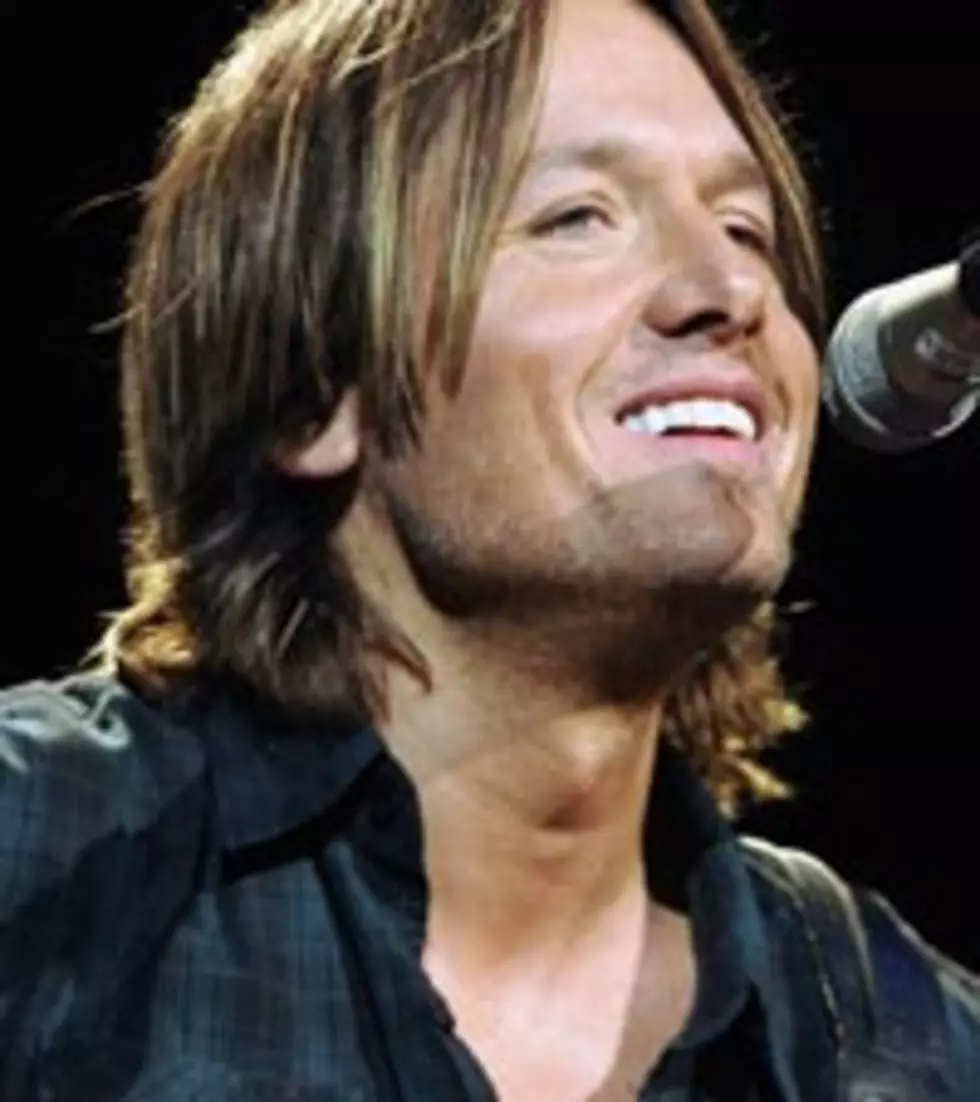 Keith Urban 'Wiggles' His Way Into Daughter's Love of Music
Getty Images
Keith Urban's two-year-old daughter, Sunday Rose, already has the love of music in her blood. Keith says her favorite song is 'Twinkle, Twinkle, Little Star,' which often gets stuck in his head. "She hits those intervals just right every time," Keith tells the Los Angeles Daily News. "I think that's a good sign that she's got a good ear."
After a recent full day in the recording studio, Keith had Sunday Rose take him by the hand as soon as he walked in the house. She led him to her basket of miscellaneous instruments and after finding the appropriate drum for her daddy, she handed it off to him to play for her. "She was asking me to hit it," says the superstar dad. "So I started hitting it and she started spinning around and dancing. I just love watching her light up to music like that."
Keith will be watching his little girl light up even more in the coming months. He recently recorded the Roger Miller classic, 'England Swings,' with the children's musical group, The Wiggles.
"Having a 2-year-old. I'm not going to turn down The Wiggles!," says Keith.
Keith's latest single, 'I'm In,' is currently in the Top 10 on the country chart.