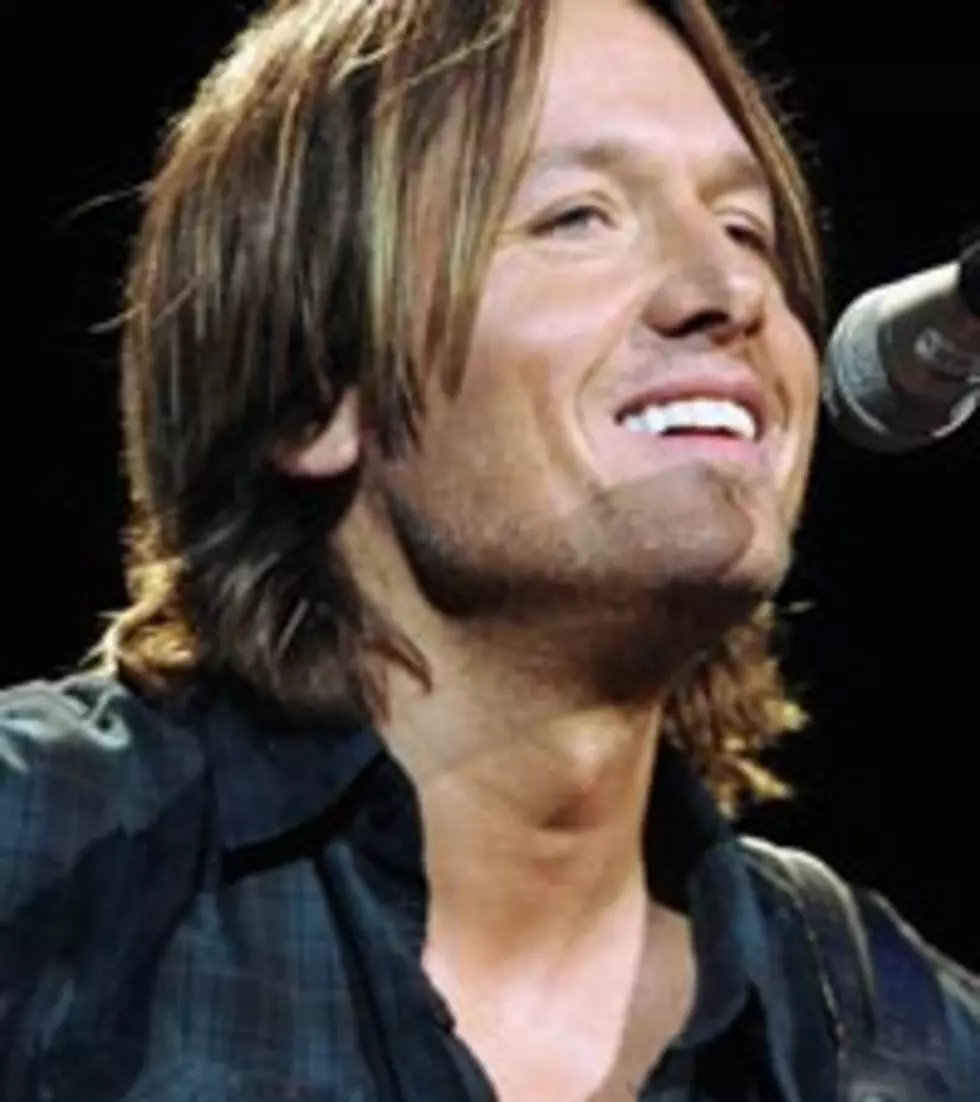 Keith Urban Reveals Intimate Details of 'Get Closer'
Getty Images
Keith Urban is preparing to release his eighth studio album, 'Get Closer,' in just a matter of weeks. In a recent video chat through his website, Keith explained the title and what it means to him, personally, saying "I write love songs; that's what I write. I write songs about relationships, whatever that relationship is. In my case, they're boy-girl songs that get written from a perspective where they're 'he and she' or they're 'you and me.' The 'you' can be whoever it is for you listening ... your 'you.' That goes for things, too. Your dreams could be 'you.' It might be the thing you want to get closer to or your goals or your life.
"It's connected to intimacy, the title," Keith continues. "To whatever it is that I'm trying to achieve, I've got to 'get closer,' whether that be love or any of my goals or dreams or anything. The title just means get closer. I think that's what we all need to do. It's a big, open-ended meaning. Ultimately, [the fans] will all find [their] own connection to what this title means."
In his own life, Keith says that it was often a struggle to "get closer" to the things that are the most important aspects of his life these days, which include wife, Nicole Kidman. "My instincts have always been to run ... run from love, from intimacy and from the things I really need. My instincts are to run because I'm scared. I'm more willing today to have the courage to get closer to the things in my life that matter to me -- my wife and my daughter and love. It's a scary place because it's vulnerability, but as I keep getting closer, my life seems to keep opening up to the life that I always wanted, but I've got to keep getting closer."
Keith's first single from his 'Get Closer' album is 'Put You In a Song,' which he co-wrote with Sarah Buxton and Jedd Hughes. 'Put You In a Song' is at radio now. 'Get Closer' hits stores on November 16.