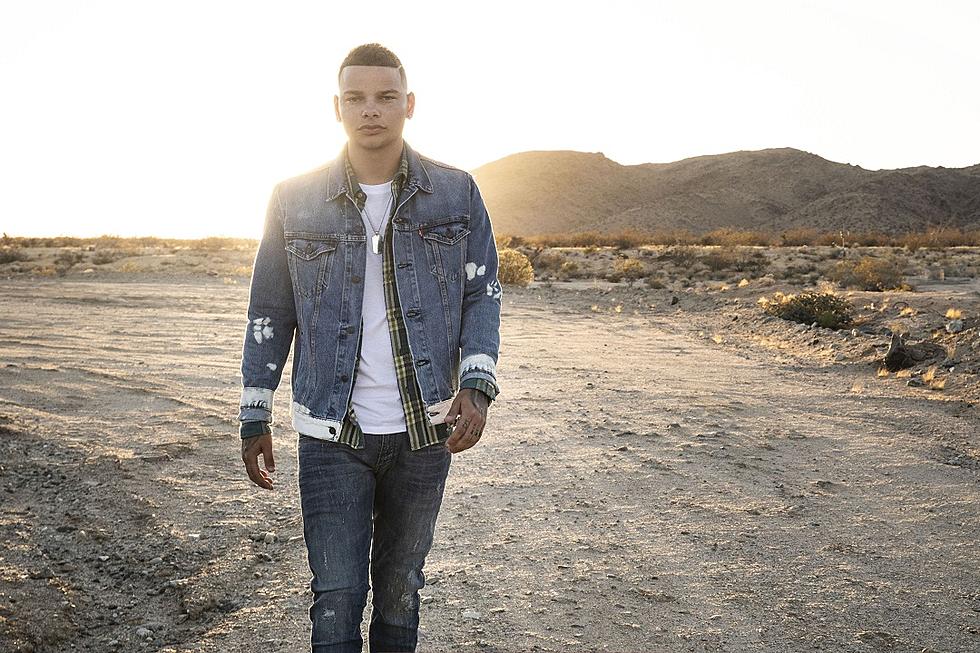 Kane Brown's 'Experiment': 5 Must-Hear Moments
Photo by Joseph Llanes, courtesy of Sony Music Nashville
Country producer extraordinaire Dann Huff and Polow da Don -- the man behind, among other songs, Nicki Minaj's "Anaconda" and Usher's "Love in This Club" -- produced and executive produced, respectively, Kane Brown's sophomore album, Experiment. It should come as no surprise, then, that the record's 12 tracks are a varied listen: a bit of country instrumentation, a dash of R&B beats, a few rock 'n' roll riffs thrown in for good measure.
Brown, who first began cultivating his fanbase via YouTube and social media, is a country artist, but he has the potential to be so much more. He effortlessly moves between a twangy track like "Short Skirt Weather" and a slow jam like "Weekend," a star made for a world in which genre lines blur more and more each day.
If you're game for that kind of country, these are five songs you should pay extra attention to when listening to Brown's Experiment.
"Baby Come Back to Me" Rocks

Experiment's opening melody is a single sustained guitar chord and a driving stomp beat. As the ominous note drops out in favor of a twangy banjo riff, hand-claps join the stomping while Brown pleads "Don't make this bed get colder / Don't make me sleep alone / Don't make me burn our pictures / Don't make me hate our songs." "Baby Come Back to Me" is a sonically interesting kickoff to Brown's sophomore album.

"Short Skirt Weather" Is a B-O-P!

Okay, so the lyrics are a bit on the objectifying side -- "They're all too busy starin' / At what she ain't wearin' ... Yeah, all them girls are jealous / 'Cause they know all the fellas are watchin' her put on a show" Brown sings of his toned-legged love -- but "Short Skirt Weather" is one of the catchiest country tracks this side of Y2K. It's '90s country for Millennials, and we're hoping it finds its way onto the radio come summertime.

As an added bonus, the accompanying lyric video is adorable as heck.

"Work" Is a Real-World Love Song

Plenty of songs pledge the singer's endless love -- but not many vow to work at it. The eighth track on Experiment is a refreshing love song, in which Brown professes "There's gonna be a couple fights, just to see who's wrong or right / If it's love, we both know what it's gonna take / Work." If the newly married artist is following his own advice, he and his wife, Katelyn Jae, are off to a solid start.

"Good as You" Is Subtly Country

Brown has faced his fair share of critics who claim his music isn't "country." As he tells Billboard, though, "I'm doing the same thing as everyone else in country music" -- which is to say, he's mixing traditionally country instruments with any other number of styles. On "Good as You," an understated banjo line melds together with an R&B beat, giving Brown something not everyone else in country music has: a track that won't need any editing to become a crossover hit.

"American Bad Dream" Gets Deep

"So wake me up from this American bad dream / Is it this messed up, or is it really reality? / I'm becoming numb to all of this tragedy ..." Brown sings in the chorus. They're lyrics that, he tells Billboard, are "messed up, but so real."

"It's a risk for me to write this song, but I was trying to bring up an issue that wasn't being talked about in music other than by Childish Gambino," the artist notes.