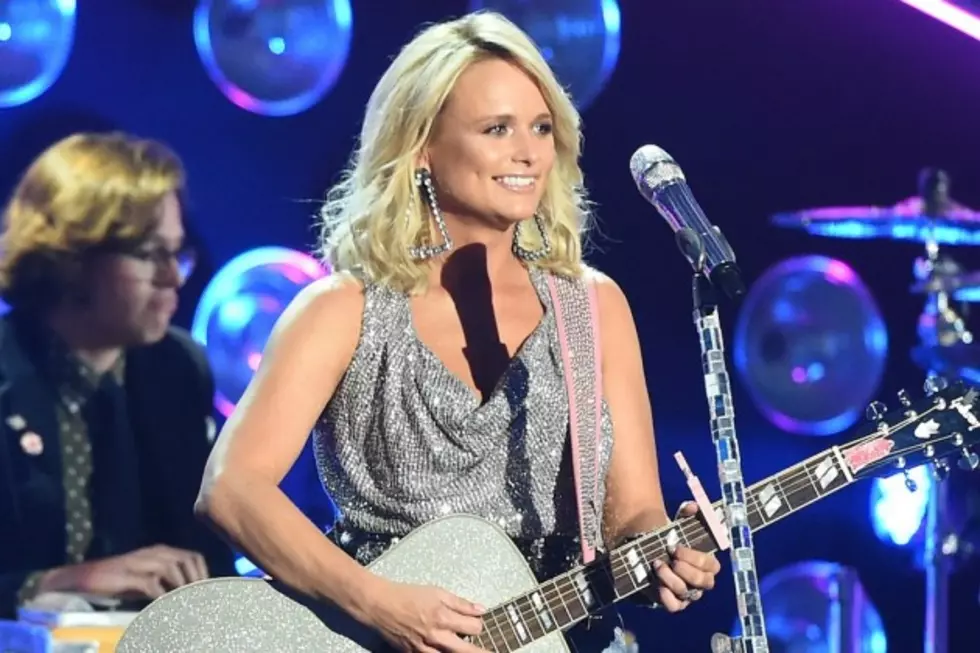 'Mama's Broken Heart' Was a Reluctant Gift to Miranda Lambert
Jason Merritt, Getty Images
Miranda Lambert's latest single, "Mama's Broken Heart," is quickly becoming a fan favorite. The tune, written by Kacey Musgraves, Shane McAnally and Brandy Clark, is Lambert's 14th Top 30 single ... so it appears to be more than worth the bargaining that the Texas native had to do in order to record it. And at her wedding to Blake Shelton no less!
"Kacey Musgraves is a girl I grew up with back in Texas. We used to write together a lot and kind of went our separate ways," Lambert reveals. "I don't think I was supposed to be pitched ["Mama's Broken Heart"]. But [then], her sister actually shot some pictures at mine and Blake's wedding, and she was there, too. At our rehearsal dinner, I went over and asked her, 'Are you gonna cut this song or can I have it?' And she was like, 'I'll think about it for a couple of days.'"
It was Lambert's passion for the tune that drove her to "actually beg for this song."
"It's about how sometimes when you get your heart broken, you kinda go a little bit crazy," the blond beauty explains. "You drink too much, you smoke too much, you cut your hair ... you find a rebound. Sometimes your mama, if she's like my mama, has to slap you around and say, 'Straighten up girl!'"
While we all know how the story ends, there's one stipulation that newcomer Musgraves had for Lambert.
"[Kacey] e-mailed me and said, 'You can have it, if I can sing harmony,'" the 29-year-old recalls. "So that's her singing the harmonies on it ...
"I'm thankful that she gave it to me because I love "Mama's Broken Heart,'" Lambert adds. "It's an awesome song, and it's been going really well live, and I plan on making an awesome video for it, as well, so we're really excited."
10 Essential Albums for Your Country Music Education
You Think You Know Miranda Lambert?