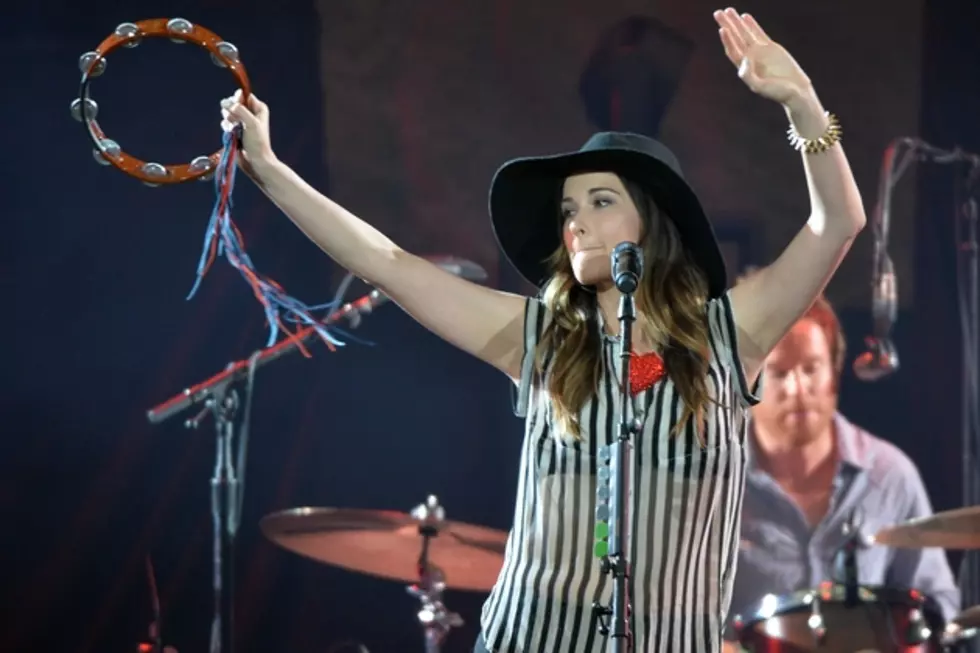 Kacey Musgraves Explains Inspiration for 'Follow Your Arrow'
Rick Diamond, Getty Images for the No Shoes Nation Tour
Kacey Musgraves' newest single, 'Follow Your Arrow,' has caused some controversy in the country music industry. But according to the up-and-coming singer, the song started out as a simple gesture to a close friend.
"It started off as a poem, honestly, for this friend who was going off to Paris for four months studying and she was leaving everything she knew behind, going to a foreign country [and] didn't know the language," she says (quote via GAC). "I gave her this little arrow necklace and I wrote a little poem and it had 'follow your arrow' in it, 'kiss lots of boys,' and it kind of started there, but it turned into a bigger idea."
The singer knew she was courting controversy with the song. "At first, I was like, 'There's going to be backlash,'" Musgraves tells The Boot. "I know a lot of people don't really agree with those things, especially in the South. But there's actually a lot less criticism towards that song than I imagined."
She adds, "I'll play it at shows where there's a huge age range of people and even the older people are getting into it. More than anything, even if they don't agree with the girls kissing girls thing or even the drug reference, I would hope that they would agree that no matter what, we all should be able to love who we want to love and live how we want to live."
Musgraves is currently on the road headlining her Same Trailer, Different Tour. She will join Katy Perry, Ellie Goulding, Tegan and Sara and Sara Bareilles for the We Can Survive show at the Hollywood Bowl on Oct. 23.