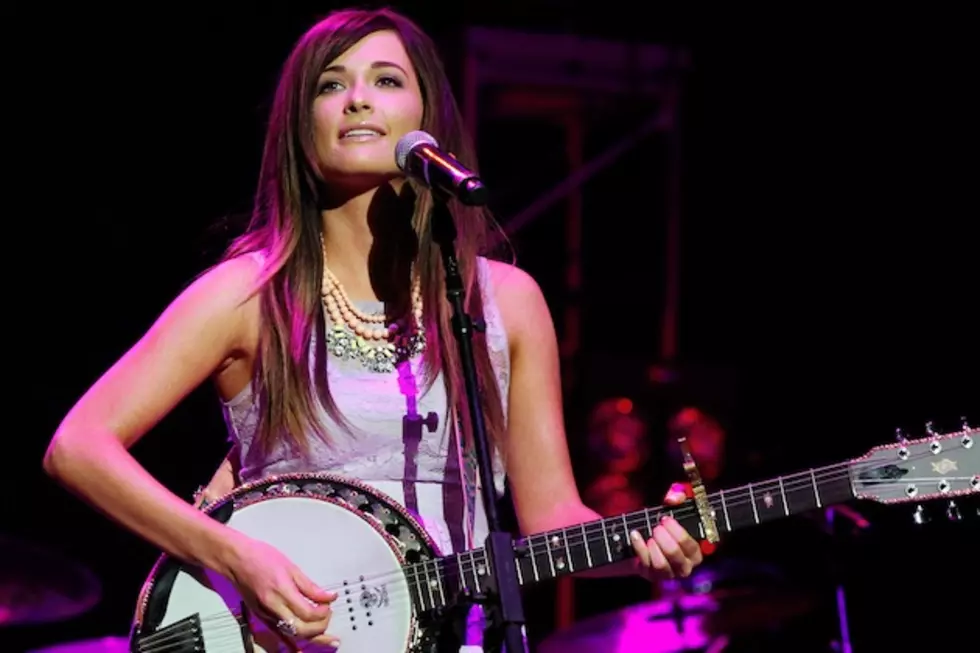 Kacey Musgraves Announces Fall Headlining Tour
Terry Wyatt, Getty Images
Kacey Musgraves has revealed the dates for an upcoming headlining tour in the fall.
The Grammy-winning singer-songwriter will kick off a 10-date fall tour in Tulsa, Okla. on Sept. 25, and wrap things up in Savannah, Ga. on Oct. 19. John and Jacob will join Musgraves as the special guest for the trek, which is called Same Tour Different Trailer.
The news comes during an exciting time for Musgraves, who just received her first-ever gold and platinum certifications from the RIAA last week. Her major label debut album, 'Same Trailer Different Park,' was certified gold for selling 500,000 units, as was her genre-challenging single, 'Follow Your Arrow.' The lead single from the album, 'Merry Go 'Round,' was certified platinum for selling one million units.
"Being away from family and friends is an unfortunate part of this, but it's also inspiring because it causes me to think," she tells Rolling Stone. "I reserve time when I can to write here and there. It's important to keep the creative vein flowing. I've got a good handful that I'm really excited about …. They're the same kind of simple [songs] -- all of my favorite parts of traditional country music are, with fresh, blunt ideas."
Tickets for the upcoming tour dates will go on sale Aug. 15, but there will be a pre-sale via Musgraves' website beginning Tuesday (Aug. 12).
Kacey Musgraves Same Tour Different Trailer Tour Dates:
9/25 – Tulsa, Okla. - Cain's Ballroom
9/26 – Springfield, Mo. - Gillioz Theatre
9/27 – Chicago - Riviera Theatre *
10/1 – Dallas, Texas - Granada Theater
10/2 – Houston, Texas - Warehouse Live
10/3 – Baton Rouge, La. - Varsity Theatre
10/4 – Birmingham, Ala. - Alabama Theatre
10/17 – Athens, Ga. - Georgia Theatre
10/18 – Asheville, N.C. - The Orange Peel
10/19 – Savannah, Ga. - Trustees Theater
*Pre-sale for the Chicago concert begins Aug. 19, with tickets going on sale for the general public on Aug. 22.