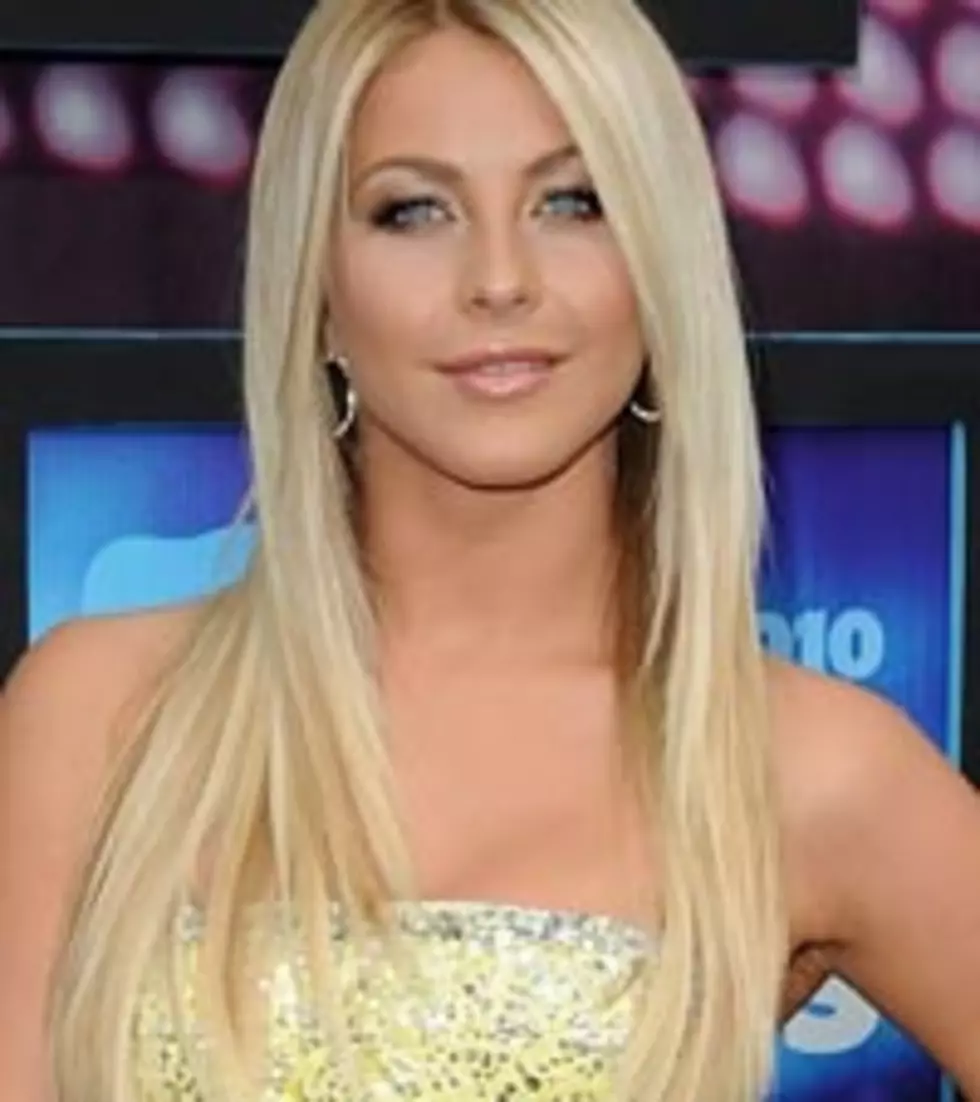 Julianne Hough Understands Bristol Palin 'Dancing' Debate
Getty Images
In the ongoing debate over whether Bristol Palin still deserves to be on ABC's 'Dancing With the Stars,' there's at least one person who is not surprised that the teen mom has not been voted off yet -- two-time 'Dancing' champion Julianne Hough. The professional dancer turned country singer is the first to admit that when push comes to shove, it's not always about skill.
"It's not necessarily about the dancing," she tells the Fresno Bee. "It's about the fan base and the people watching. I can definitely testify to that. I would not be where I'm at today without the fans of the show."
Julianne is, of course, cheering on her brother Derek, who is dancing in the finals with this season's partner Jennifer Grey. While Julianne has admitted to a bit of sibling rivalry, she's happy that the two are currently tied at two wins apiece. Therefore, Derek's possible victory tonight (November 23) could be a little bittersweet for the entertainer, who is currently starring in the film 'Burlesque' with Cher.
She may have spent several years dancing with the stars, but Julianne was nervous about meeting her co-star Cher, that is at first. "She was wonderful and just so down to earth," Julianne tells Nashville's Tennessean newspaper. "She really makes people feel so comfortable. She just knows exactly what to say to get you to that place that you should be in that moment."
Julianne is also grateful that she had the chance to do 'Burlesque' before filming the remake of 'Footloose,' which is due out next spring. "I was attached to 'Footloose' before I was attached to 'Burlesque,'" she explains. "I was glad it happened the way it did because I got to do 'Burlesque first, which really helped prepare me for 'Footloose.' I got to ease my way into it, learn the logistics of filmmaking and that world, and have fun and take it all in."
Read the full Tennessean article on Julianne here.