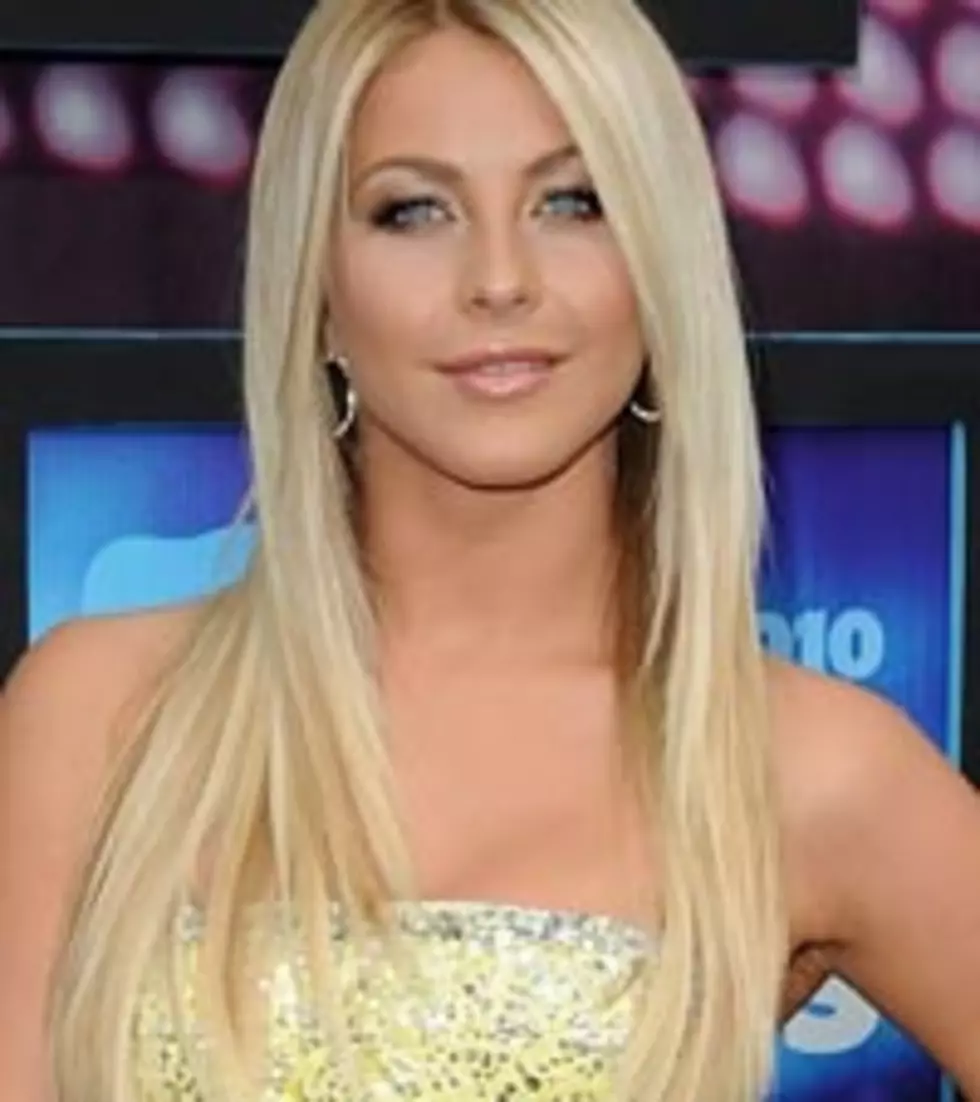 Julianne Hough Ready to 'Jump' Into New Film Role
Getty Images
Singer-dancer Julianne Hough is already starring in two movies -- 'Burlesque' and 'Footloose' -- and now it seems she plans on adding even more film credits to her resume.
Julianne can be seen next in a remake of the 1980s TV series, '21 Jump Street,' whose original cast included Oscar-nominated actor Johnny Depp, and Holly Robinson. In the film, scheduled for a 2012 release, she will star opposite Emma Stone and Jonah Hill as part of an undercover police unit who infiltrate schools to fight crime among youth.
'Burlesque,' which hits theaters November 24, was a perfect way to kick-off her film career, she says, thanks in part to her legendary co-star, Cher. "If anybody deserves the right to be a diva, it's Cher, but she is so far from being a diva it's not even funny,"Julianne tells The Boot. "She's so chill and down-to-earth. She's the one sitting on set when everybody's saying, 'Can we go to our trailers?' And she's like, 'No, I'm cool.' But she's really encouraging. I did a great scene, a very emotional scene with her, and she just knew exactly what to say to me to get me emotional after 17 takes. I feel so blessed to even have been in her presence and have worked with her."
Julianne has been spending a lot of time on the West Coast lately, and not just to pursue acting. She's also dating 'American Idol' host Ryan Seacrest, although she insists wedding bells are still a long way off. Julianne, who was a professional dancer for five seasons on ABC's 'Dancing With the Stars' had hinted she would return to the show for the fall season, before her movie commitments conflicted with filming. The hard-working 22-year old also still has roots in Music City. Her sophomore album, 'Wildfire' will hit shelves this month.