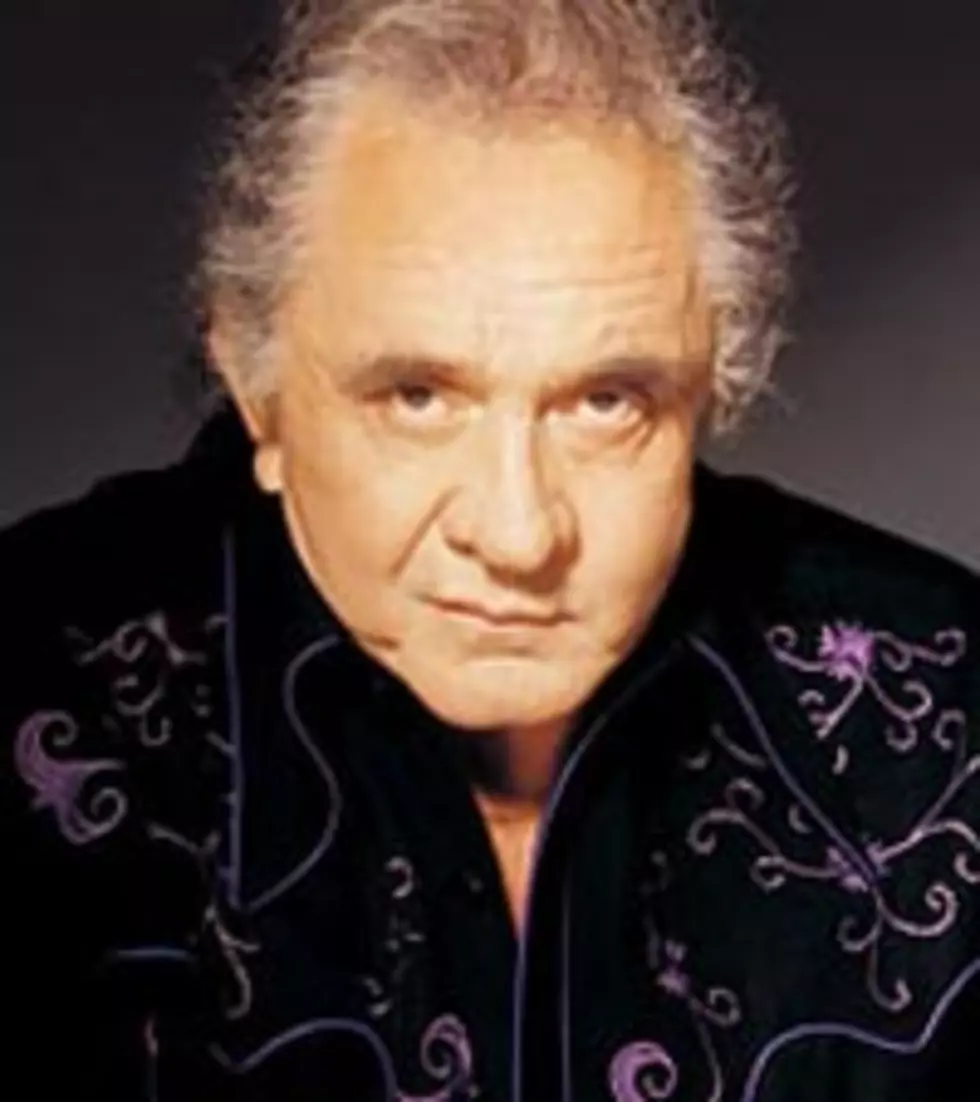 Johnny Cash Memorabilia Hits the Auction Block
Rhino
Johnny Cash fans can buy themselves the ultimate holiday gifts if they bid high enough. Julien's Auctions in Los Angeles is set to sell an array of the country legend's belongings, ranging from clothing to handwritten notes.
Some of the items on the auction block include a blue denim jumpsuit worn by Johnny in the 1969 photo that shows him with a raised middle finger, a Martin D-28 acoustic guitar that he used to write part of 'I Walk the Line,' and his handwritten lyrics to a song entitled 'Face of Despair.'
The auction is scheduled for December 5. Estimated values range from $3,000 to $5,000 for the blue denim jumpsuit to $20,000 to $30,000 for the D-28 that was signed by Johnny.
But think of those values as just a starting point. In 2004, many guitars, suits and other memorabilia that belonged to Johnny and June Carter Cash were sold in auction by Sotheby's. At the time, it was hoped the action would raise $400,000 to $600,000. Final totals were close to $4 million, according to Reuters.
Most of the items sold in this auction are presented by unnamed "family-related" entities, auction representatives told Reuters. An unspecified portion of the proceeds will benefit MusiCares, a charity for musicians that have health and financial needs.
For more information on the auction, check Julien's Auction website.
if(typeof AOLVP_cfg==='undefined')AOLVP_cfg=[];AOLVP_cfg.push({id:'AOLVP_75053530001','codever':0.1,'autoload':false,'autoplay':false,'displaymnads':true,'playerid':'89761511001','videoid':'75053530001','width':476,'height':357,'playertype':'inline','stillurl':'dynamic','videolink':'#','videotitle':'dynamic','videodesc':''});