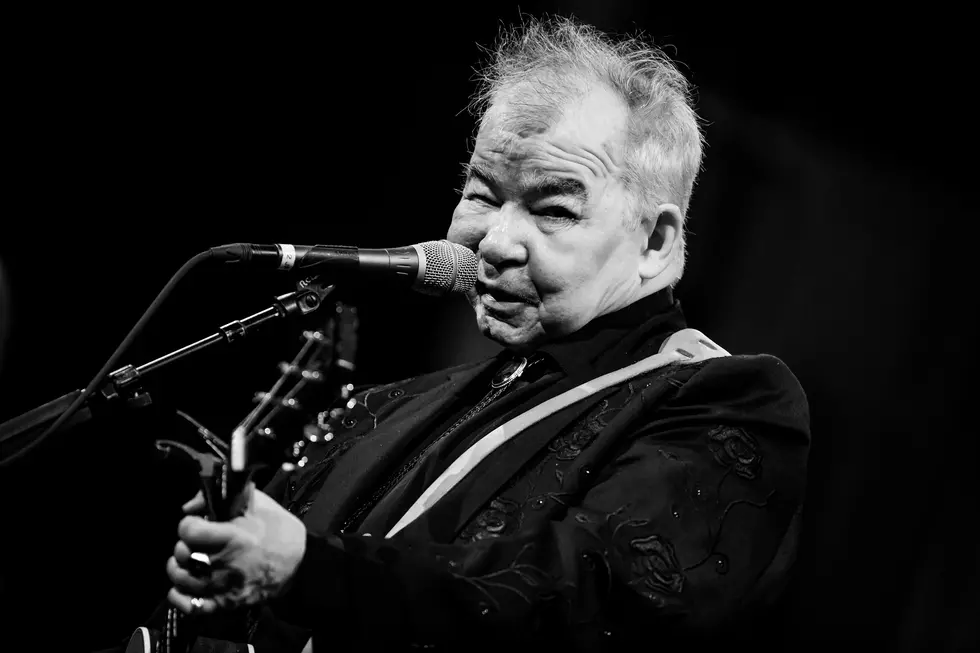 LISTEN: 5 Classic John Prine Duets
Getty Images
A mid-2010s Bitter Southerner feature on John Prine offers an incredible look into, as author Jonathan Bernstein writes, "one of the wittiest, sweetest, most talented musicians alive." Perhaps the most enlightening fact to come out of the gushing praise from Prine's musical peers, collaborators and admirers, however, is that, just as they are fans of his, he was a fan of them.
"There are a lot of people who have accomplished a lot in life who people put on pedestals, and they walk around in that safe, little, pedestal-ed zone. John's not like that. When you're walking around with John, he puts you on a pedestal. And it's a sincere thing," reflects folk singer and frequent Prine duet partner Iris DeMent. "He's just got a loving heart. He likes people, and he likes to see people do well, and he likes to see the light shine on them, and for them to be seen at their best.
"When you're with John, whether you're eating dinner with John or whether you're on stage with John," she adds, "you just feel that he wants to see your boat float."
To that end, especially during the later years of his career, Prine often enlisted collaborators to both help him achieve his vision and spotlight artists in whom he believed. His Grammy-winning 1991 album The Missing Years features, among others, Bonnie Raitt, Bruce Springsteen and a majority of Tom Petty and the Heartbreakers, while Jason Isbell, Amanda Shires and Brandi Carlile are all guests on 2018's The Tree of Forgiveness.
Prine also twice enlisted a bevy of female artists to duet with him for full albums: 1999's In Spite of Ourselves and 2016's For Better, or Worse. A 2007 release, Standard Songs for Average People, meanwhile, was a collaboration with bluegrass artist Mac Wiseman.
Prine's duets catalog is worth digging into, but for a brief look at a few of our favorites, keep reading:
"In Spite of Ourselves"

with Iris DeMent

In 1999, Prine invited Trisha Yearwood, Emmylou Harris, Patty Loveless and other female stars to sing with him on In Spite of Ourselves. The 16-track record is nearly all covers, save for its penultimate song, the title track, which Prine and DeMent turned into a classic.

Written by Prine, "In Spite of Ourselves" is a duet in the vein of Loretta Lynn and Conway Twitty's "You're the Reason Our Kids Are Ugly;" it's sweet, funny and just a touch dirty. To the Bitter Southerner, DeMent once admitted that she "thought twice, to put it mildly," about recording the song: "I told him I wouldn't record the song as long as my mom were alive," she recalled, "but I broke my word, and I did it anyway."

Though DeMent and Prine poke fun at each other throughout the song, they point out at the end of each verse, "She's my baby, I'm her honey / I'm never gonna let her go." In the chorus, the two harmonize, "In spite of ourselves, we'll end up a-sittin' on a rainbow / Against all odds, honey, we're the big door prize / We're gonna spite our noses right off of our faces / There won't be nothin' but big ol' hearts dancin' in our eyes."

DeMent and Prine sing together three other times on In Spite of Ourselves, and she'd return for two more collaborations on his 2016 duets album For Better, or Worse.

"Picture Show"

with Tom Petty

This Prine track comes from the Grammy-winning 1991's The Missing Years. The project was produced by Heartbreakers member Howie Epstein and features, among others, fellow Heartbreakers Mike Campbell and Benmont Tench, Phil Everly, Bonnie Raitt and Bruce Springsteen.

"Picture Show" itself reflects Prine's lifelong love of movies, beginning way back when he was that "young man from a small town / With a very large imagination." At once, the song is both quintessentially Prine (lyrically) and quintessentially Petty (melodically), thanks in large part to the record's guest musicians.

"Cold, Cold Heart"

with Miranda Lambert

In 2016, Lambert "dropped everything," Prine remembered, to record this Hank Williams cover with him. "It wasn't a really good time for her to do it," Prine admitted, as she had recently gotten divorced from fellow artist Blake Shelton, "but she ... showed up."

Lambert and Prine were mutual admirers of each other: She'd recorded his song "That's the Way That the World Goes 'Round" for her 2009 album Revolution, and Prine took notice of her performance of the song at the 2010 CMA Awards. "I've been watching the CMAs since I was old enough to walk and I know that record companies always push the artists to debut their next single, but Miranda didn't care," he recalled.

"I just sat there on my sofa with my mouth open. The guitars were wailing and I thought, 'I like that girl!'" Prine added. "A number of people have done it as a folk song and they totally screw it up. Miranda nailed it."

"Unwed Fathers"

with Margo Price

Originally from Prine's 1984 album Aimless Love, Prine and Price re-recorded this song about deadbeat dads in 2019, to protest Alabama's controversial abortion ban and raise money for the state's ACLU chapter. The new version of the song also features the Milk Carton Kids' Kenneth Pattengale and Jeremy Ivey, Price's husband and band member.

"From a teenage lover to an unwed mother / Kept undercover, like some bad dream," goes the song's chorus, tackling the double standard. "While unwed fathers, they can't be bothered / They run like water through a mountain stream ..."

"'Til a Tear Becomes a Rose"

with Fiona Prine

John Prine married his wife Fiona on April 6, 1996, and three years later, the two recorded a track together for his In Spite of Ourselves album: "'Til a Tear Becomes a Rose," a song most famously performed by husband-and-wife pair Keith Whitley and Lorrie Morgan, and released after Whitley's death in 1989.

In 2016, for Prine's For Better, or Worse album, the couple teamed up again for a version of "My Happiness." Both duets are simple, sweet recordings from the lovebirds, who together ran his career for decades.