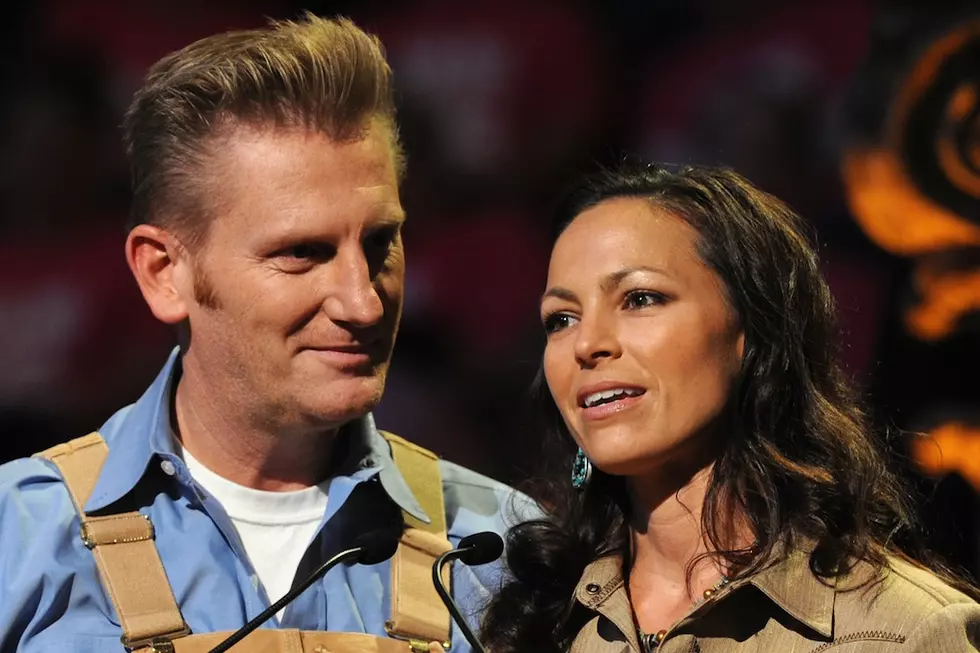 Joey + Rory Earn First No. 1 Album, Best Sales Week Ever With 'Hymns'
Rick Diamond, Getty Images
The accolades continue for Joey + Rory: The husband-and-wife duo have earned their very first No. 1 album.
Following its release on Feb. 12, Joey and Rory Feek's Hymns That Are Important to Us tops both the Billboard Top Country Albums and Top Christian Albums Charts for the week dated March 5. The project sold 70,000 units (68,000 in pure album sales), according to Billboard, giving Joey + Rory their best sales week ever.
Additionally, Hymns That Are Important to Us sits at No. 4 on the all-genre Billboard 200 chart, which ranks the most popular albums of the week based on multi-metric consumption: traditional album sales, track equivalent albums and streaming equivalent albums. Hymns is the Feeks' first record to reach the Top 10 on that chart.
"There have been big parties for little people and small losses with great lessons … and we even had a romantic night filled with more love for each other than we even thought was possible," Rory Feek wrote on Friday (Feb. 19). "But mostly, this has been a week filled with thankfulness."
As fans know, the Feeks have been grappling with Joey Feek's terminal cancer diagnosis since October. Hymns That Are Important to Us, recorded just after Feek's cancer-related surgery and while she was receiving treatments, is a dream project for the couple. It is also particularly special because it will be Joey + Rory's final album.
"This is the last record that Joey and I will ever get to make and the last songs we'll ever get to sing together," Rory Feek says. "I have no desire to go on singing or performing without her."
Country's Greatest Love Stories
Unforgettable Joey + Rory Songs