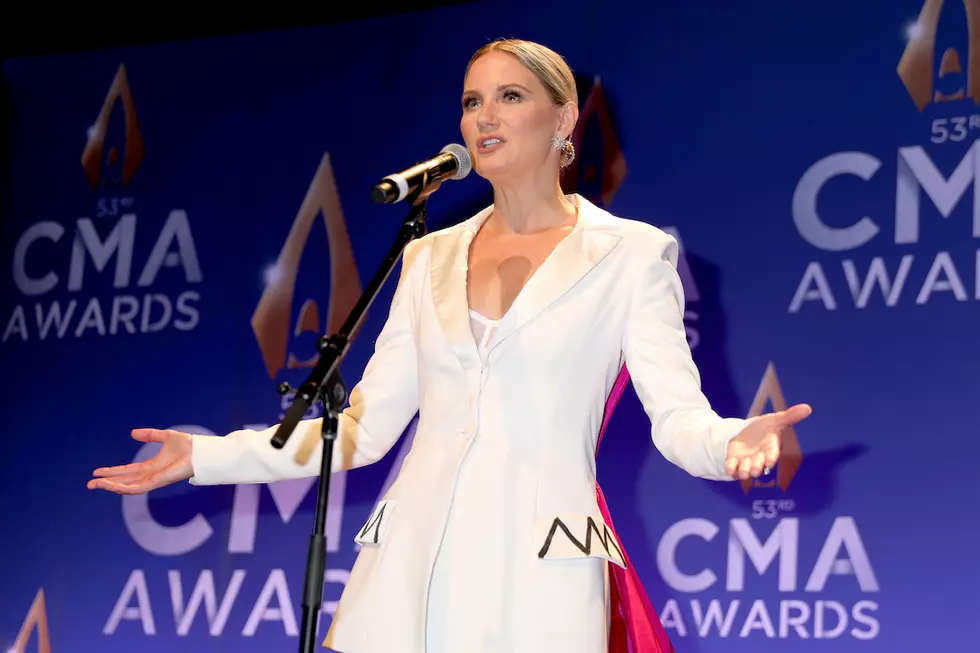 Jennifer Nettles Played Against Type in 'Harriet': 'The Brighter the Light, the Darker the Shadow'
Leah Puttkammer, Getty Images
Jennifer Nettles plays a villain in the new film Harriet, which chronicles the life of abolitionist and activist Harriet Tubman. In the movie, which premiered at the Toronto International Film Festival in early November, Nettles plays a woman who calls for Tubman to be caught and burned at the stake.
Fans who have followed her career know that Nettles' personal beliefs fall far from those of her character. On the contrary, she is an enthusiastic advocate for civil rights causes and equal rights for all minorities, and she recently wore a statement cape highlighting gender inequality in country music at the 2019 CMA Awards. Backstage at the CMAs, after expanding on the beliefs behind that cape, Nettles spoke to The Boot and other outlets about her Harriet role.
"You know what, I loved getting to play that role. I love Harriet and I love the movie," Nettles related. "It's been a long time coming, and I can't believe it has taken this long for her story to be a movie. She's an American hero, so to get to be a part of that was very special to me."
The singer goes on to say that she sees villains like her character as a critical part of that important American story. "To get to play the antagonist, I just looked at it like that old adage: 'The brighter the light, the darker the shadow.' Harriet was such a bright light. I just wanted to be the darkest shadow I could be," Nettles continues.
Though her listeners know her best as a singer-songwriter and one-half of country duo Sugarland, Nettles notes that acting has always been important to her. "I love storytelling throughout the performing arts, all of them. And I think, now more than ever, we need the arts to help us sort out what's going on in the world and how it makes us feel inside," she says. "To get to do that in music and in TV and film and on the stage, all of that to me is really enriching and life-giving."
Though it wasn't a huge jump for Nettles to go from music to acting, she adds that it was a field that she was not quite as fluent in, and she had to work to hone her craft.
"Out of all of [the performing arts], music I've done the most, and acting I had done less. So I did take a lot of time working on my craft over the last few years," she continues. "In terms of coaching, and doing it as much as I could -- and working and auditioning for the roles that I felt were important."
Modern Country Music's Female Trailblazers: