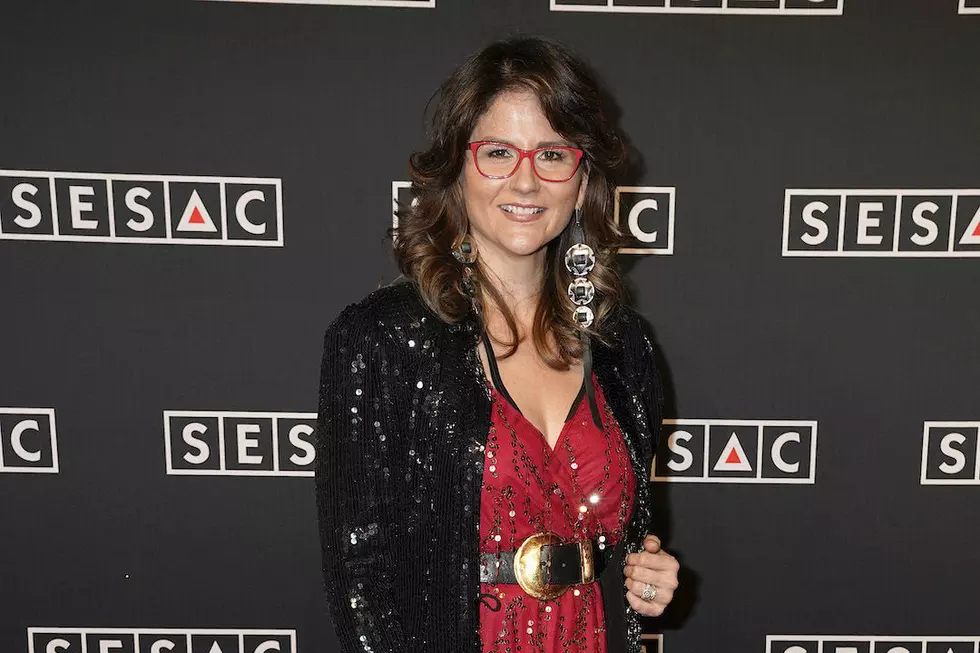 Jenee Fleenor Reflects on Her Historic CMA Win: 'I Just Feel Like This is What God Created Me to Do'
Ed Rode, Getty Images
On Wednesday (Nov. 13), fiddle player Jenee Fleenor made history when she became the first woman ever to win a CMA Award in the category of Musician of the Year. In fact, not only is Fleenor the category's first female winner, but she's also the first woman to be nominated at all in the Musician category in the awards' shows history -- which dates back to 1967!
After her win, Fleenor reflected on her historic win to media backstage. The fiddler says she was thrilled to break down that barrier for other female instrumentalists. Still, when she was coming up, she was so focused on achieving her goals that she didn't pay too much attention to the gender disparity in the industry.
"I knew there weren't many women musicians, but I was like, 'That's what I want.' I never thought about it as an obstacle," she explains. "I'm so happy to be the one that broke the glass ceiling -- but I just saw something and went for it."
Fleenor also thought back to her earliest memories of music. She remembered picking up her first instrument at three years old, and how she grew up playing in VFWs with much older players, who would always tell her how mature she was for her age. Even back then, she knows that she was destined to pursue a career in music.
"I just feel like this is what God created me to do, and to be living that is the most amazing feeling. I knew when I was 11 years old I wanted to step in the studio and be on sessions in country music," she goes on to say. "Really, tonight, every dream I've ever dreams as come true. It's all a God thing."
Unforgettable CMA Awards Controversies
These Country Stars Have the Most CMA Awards