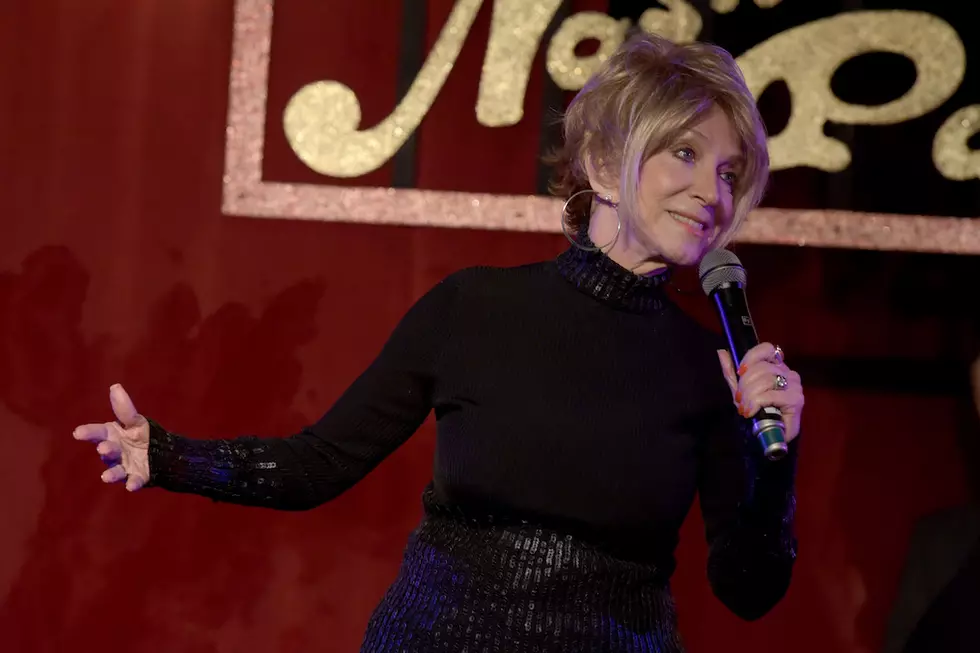 Jeannie Seely Says 'He's All I Need' Wasn't Inspired By a Broken Heart, Actually [Exclusive Video]
Rick Diamond, Getty Images
Grammy-winning country singer Jeannie Seely originally wrote "He's All I Need" with her friend and fellow artist Dottie West, who would make the song famous on her 1983 album New Horizons. Now, as Seely prepares to release her own version of the song as part of her 16th studio album, Written in Song, she's giving readers of The Boot exclusive insight into the origins of the song. Click play above to check it out!
Back in the early 1980s, West was at the peak of a career that would turn her into one of the most groundbreaking and influential female artists in country music. During a Las Vegas residency opening for Mel Tillis, she convinced her good friend Seely to join her in Sin City for some much-needed girl time ... and, of course, that time spent together involved some songwriting.
"The pain was just a temporary thing / He came into my life just like a dream / He could never be what you have been to me / He's not all you were, but he's all I need," goes the first verse of "He's All I Need," conjuring images of a brokenhearted ex-lover. The song is poignant and powerful, but Seely says that the inspiration for the tune came not from a broken heart, but from a joke about how West had "stolen" Seely's guitar player.
"Oddly enough, we were discussing guitar players when we got the idea for this," recalls Seely with a laugh. "Dottie had kinda stolen my guitar player, [and] for several years, I used to joke and say, 'I think I just run a training camp for Dottie West musicians!'"
While they were hanging out in Vegas, West asked Seely if she had found a new guitar player, and Seely's response became the beginning of "He's All I Need": "I said, 'Yes, I have ...," she remembers. "He's not [guitarist] Bobby Whitton, but he's all I need.'
"We both just said, 'Ah, there's something there,'" Seely adds, "and got the [writing] tablet."
So how did Seely's guitar player fare in the long run? The country singer says that Doug Grieves is still with her over 30 years later!
"He's All I Need" is second track on Seely's latest project, Written in Song, which features 14 original songs written by the artist, many of which have been performed by historic country stars such as West, Merle Haggard, Ernest Tubb and Ray Price.
"Written in Song is such an exciting project for me for many reasons," Seely says in a press release. "It consists of 14 songs that I have written over the years, most of them recorded by my peers and my heroes. It's also very rewarding to know that these songs have stood the test of time and are just as viable today."
Written in Song, which is due out on Jan. 13, is available for pre-order on iTunes. For more information about Jeannie Seely, visit her official website.
Country Stars We Lost Too Soon