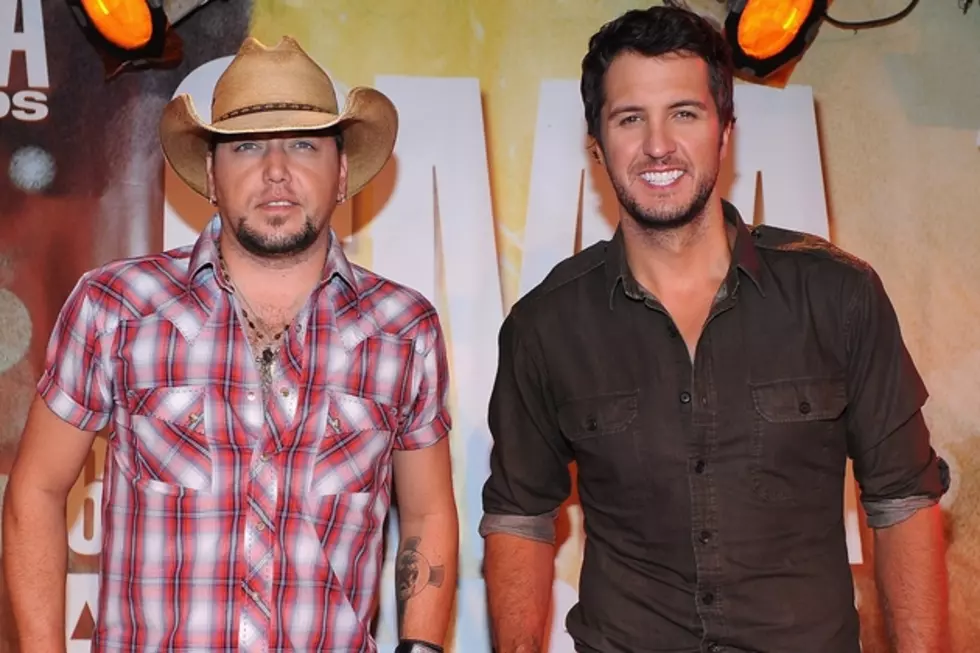 Jason Aldean Comments on Zac Brown's Luke Bryan Slam
Fernando Leon, Getty Images for CMA
Brown made waves with a comment he made in an interview with Vancouver's 93.7 JRfm radio station. He dismissed some of the songs that are receiving widespread airplay on contemporary country radio, and called out Bryan's new single, 'That's My Kind of Night,' as an example.
"I love Luke Bryan, and he's had some great songs, but this new song is the worst song I've ever heard," Brown stated, adding that he and Bryan are friends. "I see it being giant commercially, successful within what is called country music these days, but I also feel like that the people deserve something better than that."
He later clarified via Twitter that his remarks were about the song, not Bryan as an artist.
But Aldean doesn't seem to be buying that. "I hear some other artist are bashing my boy Luke Bryan's new song, sayin' it's the worst song they have ever heard," he posted on Instagram. "To those people runnin' their mouths, trust me when I tell you that nobody gives a s--- what you think. It's a big ol' hit, so apparently the fans love it which is what matters. Keep doin' your thing LB!!!"
Aldean, Bryan and Brown all hail from Georgia. Bryan has not responded publicly to Brown's remarks.