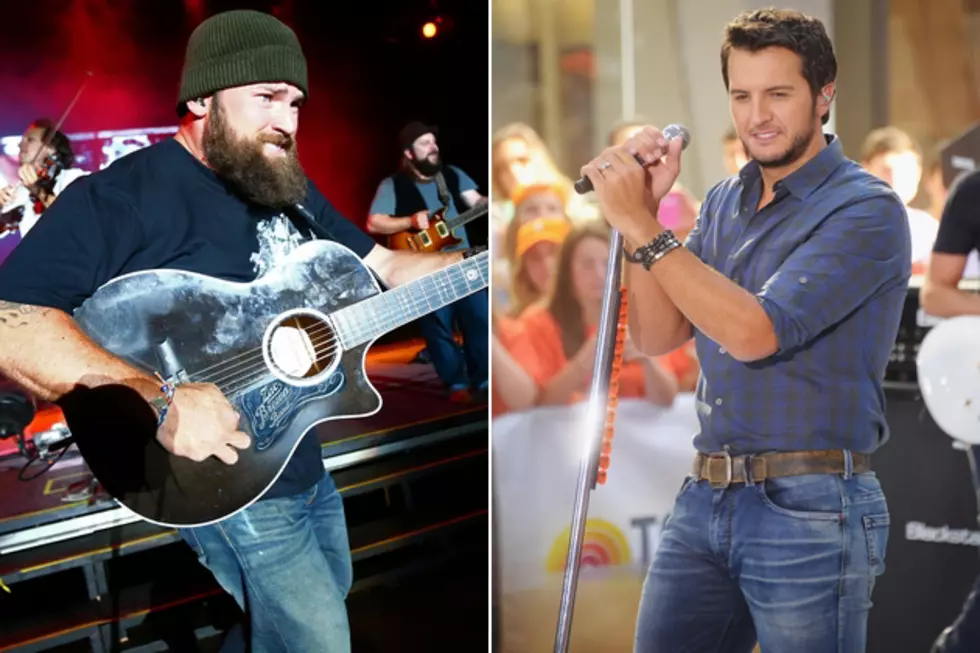 Zac Brown Calls Luke Bryan's New Single 'The Worst Song I've Ever Heard'
Christopher Polk, Getty Images for Stagecoach / Michael Loccisano, Getty Images
Zac Brown is unhappy with some of the more commercial aspects of modern country music, and he's not afraid to say so in public. In a new interview, the singer-songwriter takes aim at some of the songs currently on country radio, and Luke Bryan's latest single in specific.
"There's not a lot of the country format that I really enjoy listening to," Brown tells Vancouver's 93.7 JRfm. "If I hear one more tailgate in the moonlight, daisy duke song, I'm gonna throw up. There's songs out there on the radio right now that make me ashamed to be even in the same format as some other artists."
He calls out Luke Bryan's recently released single, 'That's My Kind of Night,' as a case in point.
"I love Luke Bryan, and he's had some great songs, but this new song is the worst song I've ever heard," Brown says. "I see it being giant commercially, successful within what is called country music these days, but I also feel like that the people deserve something better than that."
He adds, "I'm opinionated because I care so much about the music and the songs."
Brown later clarified his remarks via Twitter.
Zac: "My opinion is not about Luke as an artist, it's about that song. He didn't write it. I'm a fan of Luke, but definitely not that song."

— Zac Brown Band (@zacbrownband) September 14, 2013