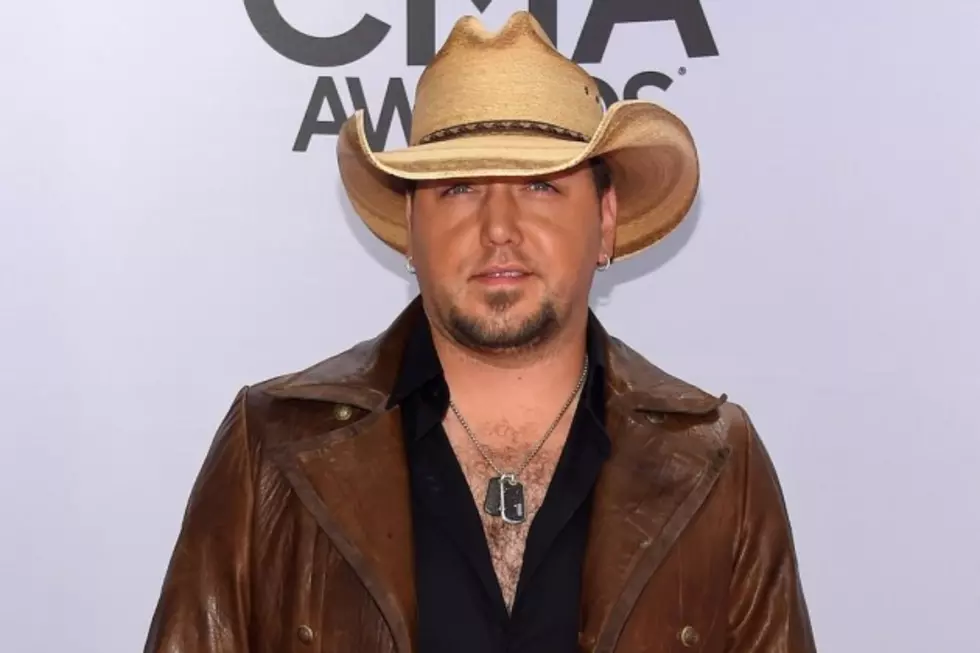 Jason Aldean Earns Platinum for 'Old Boots, New Dirt'
Larry Busacca, Getty Images
Jason Aldean is celebrating the success of his newest album, 'Old Boots, New Dirt.' The record has been certified platinum, making Aldean only the third artist to have a disc reach that status in 2014.
With over a million copies sold, 'Old Boots, New Dirt' is the only country album to hit platinum sales status this year. Taylor Swift also celebrated the milestone in 2014 with her pop release, '1989.'
"We put so much time and passion into choosing the best songs for this album, and this brings a lot of hard work full circle for me," Aldean says. "It's like Christmas came early! I couldn't do it without the best country music fans in the world, who never stop believing in what I do and always follow me, even if I may take a creative left turn every now and then."
'Old Boots, New Dirt' also debuted at No. 1 on the all-genre Billboard Top 200 chart when it was released in October.
Aldean has sold over 10 million albums throughout his career, with his last five studio releases going beyond platinum sales numbers.