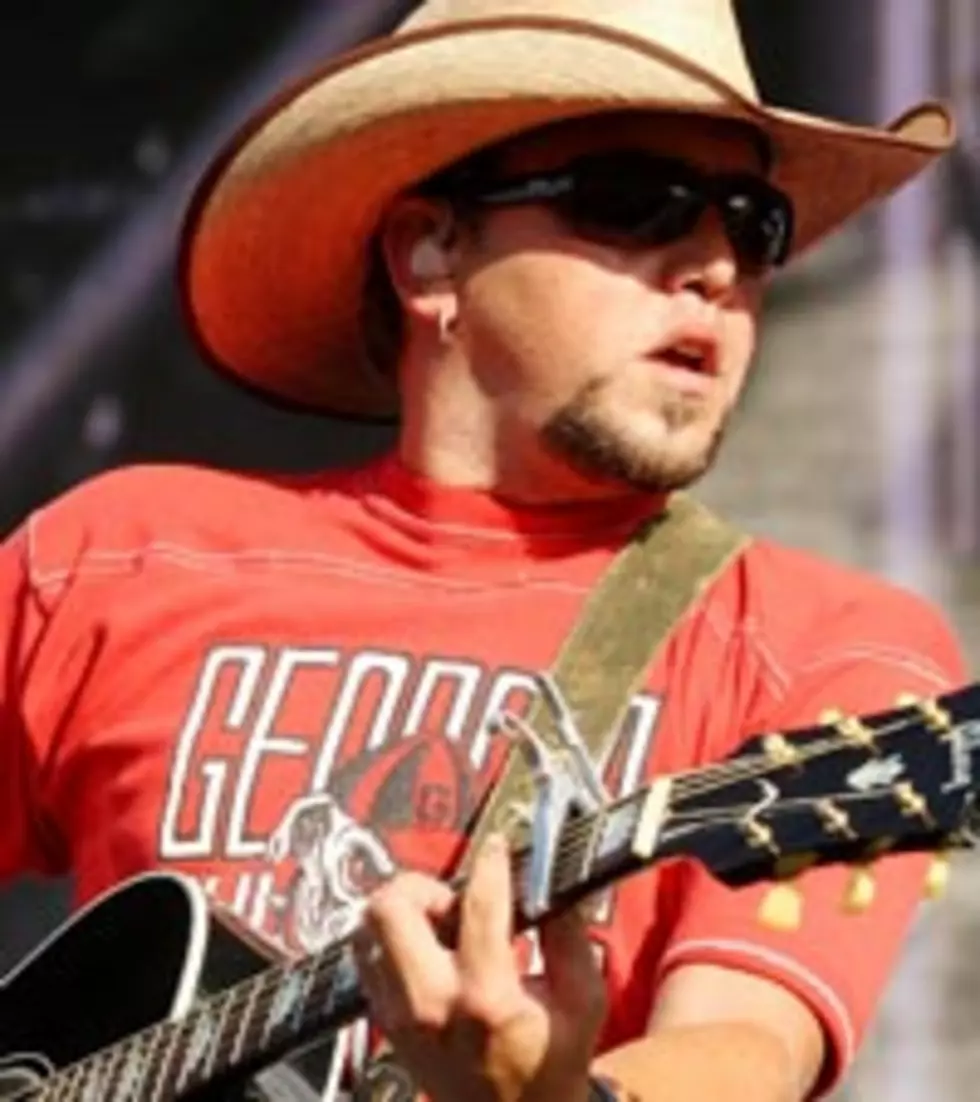 Jason Aldean Gets Ready to 'Party' on the Road
Douglas Mason, Getty Images
Jason Aldean is preparing to launch his My Kinda Party tour, and his thoughts a couple of days out range from excitement and anticipation, to a little bit of regret, knowing he will miss his two young daughters while out on the road.
"I'm excited, obviously. I've been at home a couple of months and I'm about to go nuts, so I'm ready," Jason tells The Boot. "Being an entertainer is like being on crack -- you go without it for a little bit, and you start freaking out. There's a lot of anticipation."
"The first weekend is always exciting," Jason adds. "It's also probably the most hectic because everybody's there coming to see the show and there's always so much other stuff going on around the show. It's one of the best weekends because it's new, everybody's fresh, we're all excited to get back out there. I think now we all kind of know what to expect, and we pace ourselves for the year that's coming up."
"There's a ton of excitement, but not only for me," Jason reveals. "All of my guys today hugged me and thanked me for rehearsing [the other day] so they could get back to work. I think they were all getting pretty bored too."
Since his daughters, Keeley, 7, and Kendyl, 4, are a bit older now, Jason finds it more difficult to leave them at home when he goes on the road. "They start to get vocal, like when you're getting ready to leave and they don't want you to go, that sucks. I'm getting out the door and they're not very happy. [laughs] But at the same time, that's why we scheduled the tour the way we did this year. We're playing a lot less shows this year. In the past, the least amount of shows we've ever done was probably 120 or 130. We're doing probably 80 shows this year, which is going to make it where I can be at home with them a lot more and also do the shows, play plenty of shows, and kind of have a little bit better balance versus being on the road all the time and being at home a little bit. [I'm just] trying to even it out a little bit. So, hopefully, this year will be that year where it all kind of comes together."
The Georgia native hits the stage for the first time in 2011 when he takes his My Kinda Party trek to Little Rock, Ark., on Friday (January 21). Check here for more of Jason's upcoming tour dates.