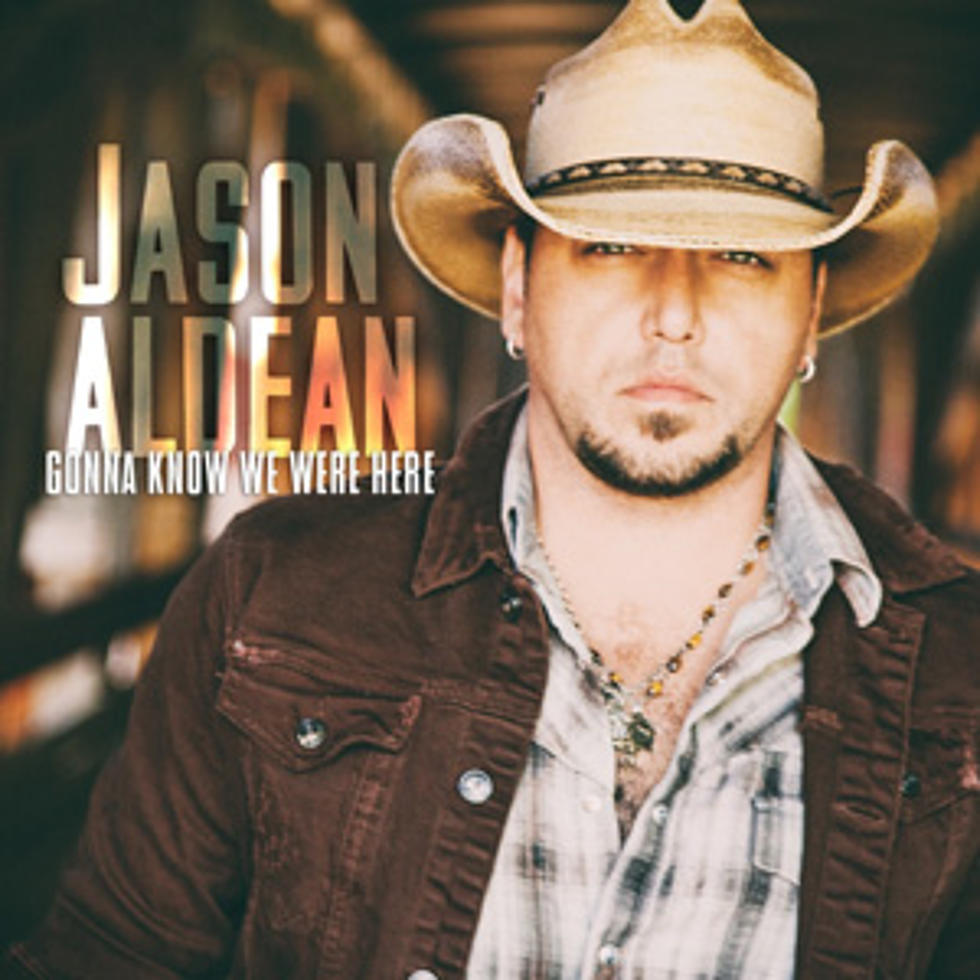 Jason Aldean Selects 'Gonna Know We Were Here' as New Single [LISTEN]
Broken Bow Records
With its wailing electric guitars and earnest message of living and loving, it's clear why Jason Aldean chose "Gonna Know We Were Here" as his new single: It's rockin'!
The song is, at its core, Aldean talking to his love, telling her that they're going to ride the roller coaster of life together and live up every moment because "we ain't dead yet."
"You got the gas / I got the matches / We gonna turn this town to ashes," he sings. "'Cause they ain't seen never seen nothing like us / Ain't hear loud 'til we turn it up."
"Gonna Know We Were Here" is, all at once, a love song and an anthem, and it's pretty steamy at that. During the tune, Aldean sings, "Your motor runs just as fast as mine," and he also dares his significant other to "give them something they ain't never seen / A little rated-R redneck dream."
Aldean's not afraid to go full throttle in his new single, and the lyrics nod to a desire to leave a legacy; be it through his love story or through his music, he's going to make a mark. Sings Aldean, "And we may not be around in 20 years / But they're sure gonna know we were here."
"In the grand scheme of things, we're here for a short period of time," Aldean states. "By the time I leave, I'm gonna make some noise, and I know my fans can relate. I see them out there every night living it up right there with me!"
Listen to Jason Aldean, "Gonna Know We Were Here":
Learn Jason Aldean + More Country Stars' Real Names
Test Your Jason Aldean Knowledge!