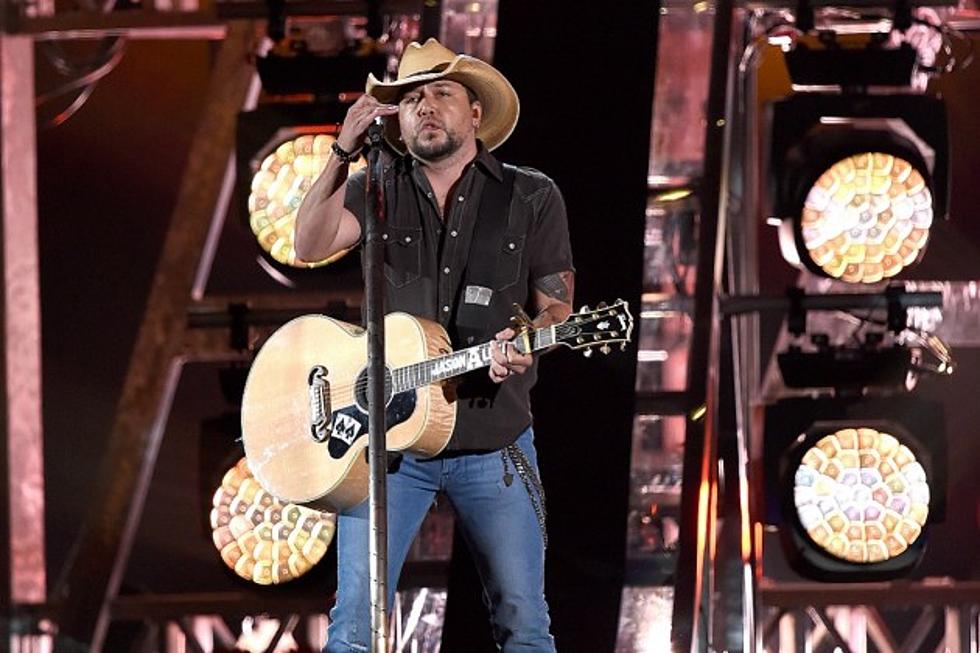 Jason Aldean Isn't Happy About His 'Bro-Country' Label
Ethan Miller, Getty Images
With his hits like "Dirt Road Anthem," "Take a Little Ride" and "Burnin' It Down," among others, Jason Aldean has long been considered one of the pioneers of the "bro-country" that dominates the charts these days. But while the Georgia native has helped usher in an entirely new form of country music -- one that has led to plenty of No.1 singles and platinum-selling albums -- he says he isn't at all a fan of the label.
"It bothers me because I don't feel like it's a compliment," Aldean tells PennLive.com. "To me, it's sort of a backhanded thing that comes from a very narrow-minded listener, and I don't know who came up with that ridiculous term."
Aldean argues that he's had plenty of other hits that wouldn't fit into the bro-country category, so it's unfair to classify his music as that one style.
"If you would take a minute and look at my catalog of songs over the years, there are songs that, I guess, fit whatever the hell that description of 'bro-country' is, but at the same time, we've got songs like "Fly Over States" and "The Truth" and "Amarillo Sky,"" he says. "We've got songs that definitely have some meat on them and tell a great story. It's not all about trucks and girls and beer and whatever else they think it is."
Aldean's latest single, "Tonight Looks Good on You," from his 2014 Old Boots, New Dirt album is currently in the Top 10 and climbing. The entire record, Aldean says, was intended to show his fans his versatility as an artist.
"Just because I'm a country artist doesn't mean I don't hear things in other forms of music that I think are really cool and could work for what we're doing here," he says. "From the very beginning, we've always tried to cut great songs. Some of those songs are about promoting having a good time — driving trucks, fishing, hunting, because that's just what we do — but I would like to think that some stuff on this album is a little deeper, too."
Download Old Boots, New Dirt on iTunes.
Learn Jason Aldean + More Country Stars' Real Names
Test Your Jason Aldean Knowledge!