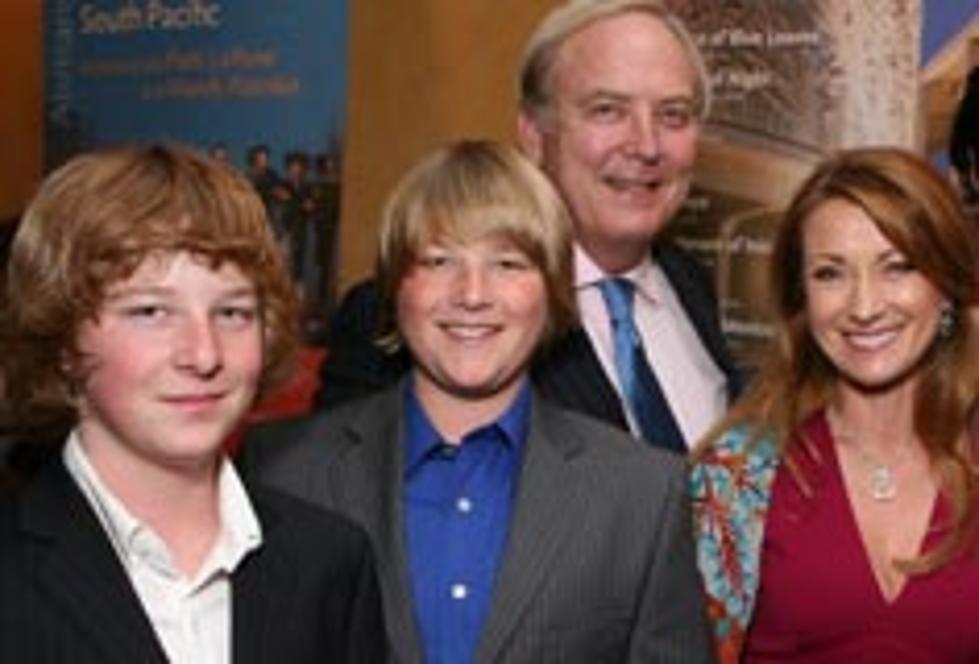 Jane Seymour's Son the Next Johnny Cash?
Ryan Miller, Getty Images
Johnny Cash was not only the godfather and namesake of actress Jane Seymour's now 14-year old son, but she believes her son now channels the country legend.
In talking to the co-hosts of ABC television's 'The View,' Jane said that she thinks the country superstar is also an angel watching over her Johnny (pictured far left). She boasts that Johnny's twin brother, who is named for the late actor Christopher Reeve, has also gravitated toward music and calls her sons' gifts "extraordinary."
"Johnny, when he met Johnny Cash, as he did on many occasions, he was just obsessed with him and listening to the music and we have a lot of video on that," she explained. "Something extraordinary is happening to this kid. He is writing the most amazing music, he is being recorded already, and you're going to hear about him."
Despite host Barbara Walters' somewhat skeptical tone as she question the British actress, Jane said she firmly believes in angels and cited various events since her mother's death that underscored her beliefs.
Of course, Jane's son isn't the only one still reveling in the legacy of Johnny and June. Their son John Carter Cash recently released an album 'Family Secret' and tells The Boot that his musical heritage is one of the most important parts of his life.
"I listen to all types of music," John tells The Boot. "but the most important is the Carter Family. It's invaluable to my spirit."