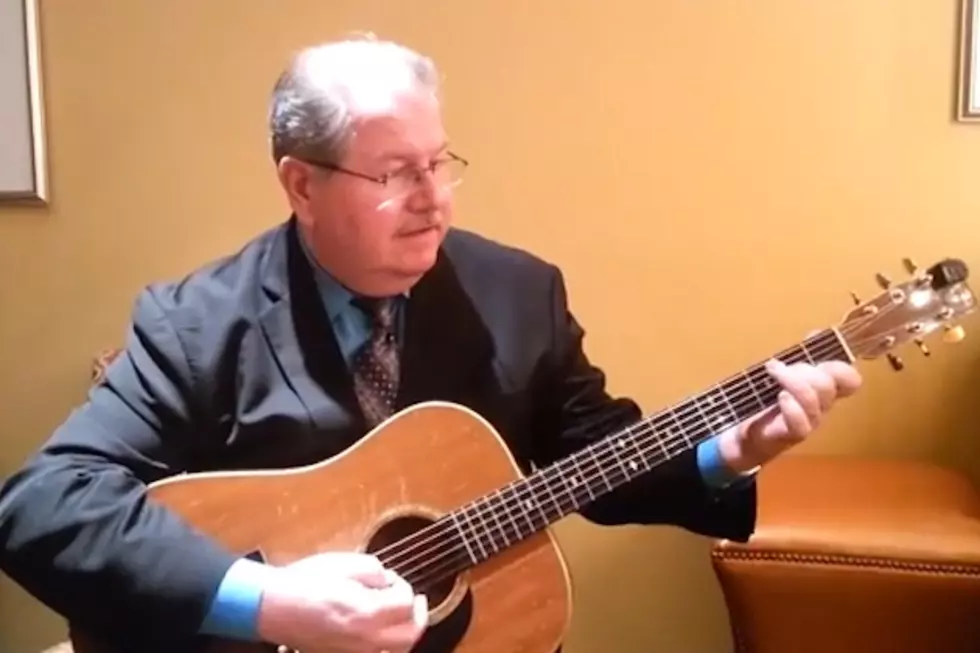 Grammy-Winning Guitarist James Alan Shelton Dead at 53
YouTube
Grammy Award-winning bluegrass guitarist James Alan Shelton, of Dr. Ralph Stanley's Clinch Mountain Boys, passed away on Tuesday (June 3) at the age of 53. He was recently diagnosed with Stage IV liver and pancreatic cancer.
"When I was about 14 years old I got interested in Stanley Brothers music," Shelton said, "and that's what I set my sights on when I was young."
In 1994, Shelton joined the Clinch Mountain Boys as lead guitarist, also acting as the group's road manager and publicist. He received a Grammy for Best Bluegrass Album, along with Jim Lauderdale and Stanley, for 'Lost in the Lonesome Pines' in 2003. 'Half Moon Bay,' one of Shelton's 10 solo albums, earned an International Bluegrass Music Association nomination for Best Instrumental Album of the Year in 2004.
Shelton also created custom leather guitar, banjo and mandolin straps at his home in Church Hill, Tenn.