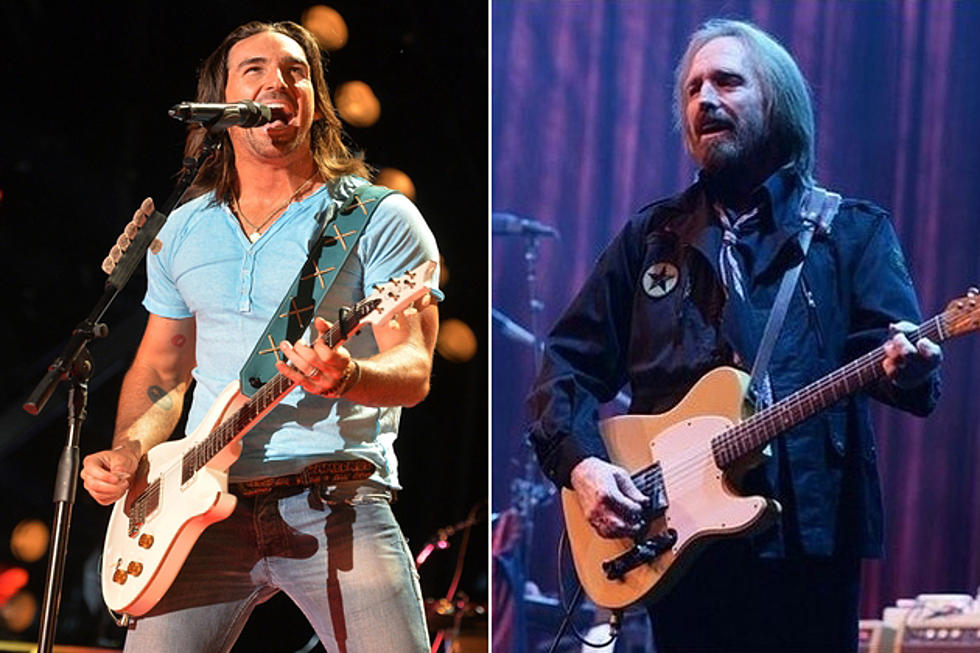 Jake Owen Calls Tom Petty's Recent Country Comments 'Ridiculous, Uneducated'
Rick Diamond, Getty Images / Theo Wargo, Getty Images for Firefly Music Festival
Jake Owen might be a fan of Tom Petty, but that doesn't mean he'll take any lip from him. In a new interview, the singer-songwriter responded to what he called "uneducated, ridiculous" comments Petty recently made about contemporary country music.
Petty first took a public swipe at new country at a concert in New York in March, calling it "bad rock with [a] fiddle."
He expanded on that in an interview with Rolling Stone recently. "Most of that music reminds me of rock in the middle '80s, where it became incredibly generic and relied on videos," the rocker lamented. "I'm sure there are people playing country that are doing it well, but they're just not getting the attention that the s—tier stuff gets. But that's the way it always is, isn't it?"
Though he's still a fan of Petty, Owen is having none of it. "It's unfortunate that he'd make a ridiculous, uneducated comment like that about a format he's not even a part of," he said during an interview with SiriusXM.
"First off, why?" Owen asked rhetorically. "That bums me out a little bit … but everybody makes ignorant comments from time to time."
He finished, "My dad always said there's an a-- for every seat so if you don't like it, get out."
Owen is not the only one to call Petty on his remarks. Chris Stapleton also responded via on open letter, calling on the rocker to come record an album with him if he wants better country music.