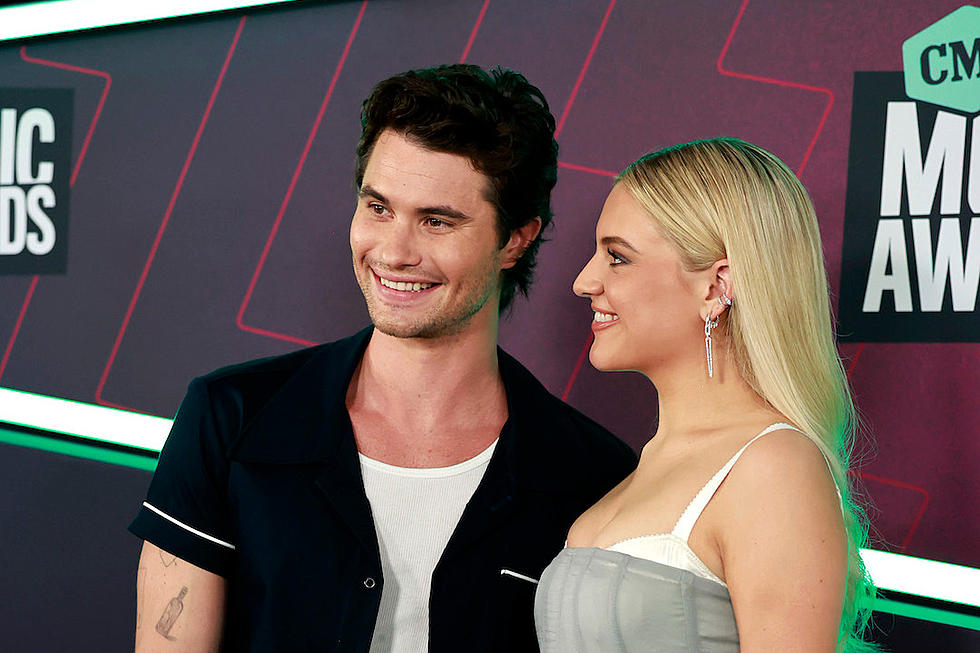 Kelsea Ballerini + Chase Stokes Had No Qualms About Taking Their Relationship Public
Emma McIntyre, Getty Images
Kelsea Ballerini has been through the experience of going through a divorce in the public eye. Still, she wasn't gun shy about sharing her new love interest with fans.
In late February of 2023, Ballerini officially confirmed that she was dating Outer Banks actor Chase Stokes, and the couple made their relationship red carpet official early that April when they walked the red carpet together at the 2023 CMT Music Awards.
Now, in a new cover interview with Stylecaster, the singer explains that she and Stokes didn't hesitate to make their relationship public once they felt confident enough with their bond.
"The thing that we've decided, and to each their own, is when you're with somebody that you feel secure with and that you're proud to be with, why not share it?" she reasons.
It was easy for Ballerini and Stokes to come to decisions about when and how much of their relationship to share, she continues, saying, "He's also a Virgo; we're both Labrador Retrievers in human form. It doesn't take much conversation to be on the same page. It's been half a year and it's been great."
That's not to say that she's completely unfazed by public attention on her personal life: Ballerini has previously opened up about how difficult it was to experience media and fan scrutiny as she navigated her divorce from Morgan Evans in mid-2022.
"I've done this for a decade. I've done the work. But the eyeballs on the rest of my life is new, so I'm giving myself a lot of grace," she acknowledges.
"I discovered Reddit in 2022, and I no longer go on Reddit," the singer goes on to say. "I would read situations of what people had thought of me or what people had heard about me, or people's interactions of meeting me, and they were negative. That guts me; that s--t really gets to me."
But maintaining openness with fans about her life has also carved out a lane for Ballerini to make her most unflinching, honest music to date. The singer points to Rolling Up the Welcome Mat — the divorce-inspired EP that she dropped early in 2023 — as a breakthrough project for her, and adds that the career highs go hand in hand with personal growth.
"When you honor yourself — and you do the right thing for everyone — but you're really honoring yourself, you create the space within your soul and your body and your heart to welcome what's meant for you," Ballerini reflects. "So I do feel like there's some kismet stuff happening just because I have space for it now."
Kelsea Ballerini + Chase Stokes Make Their Red Carpet Debut at the 2023 CMT Music Awards
Before co-hosting the 2023 CMT Music Awards on Sunday night (Apr. 2), Kelsea Ballerini walked the red carpet with her boyfriend, actor Chase Stokes.
2023 CMT Music Awards Red Carpet
The best dressed at the
2023 CMT Music Awards
took a slight risk on an established personal style. Country singers and their significant others walked the red carpet prior to the Sunday (April 2) show in Austin, Texas. See pictures of the hottest country fashions as worn by the biggest hitmakers, most-talked-about newcomers and more.
Who gets your vote for best and worst dressed at the 2023 CMT Music Awards?