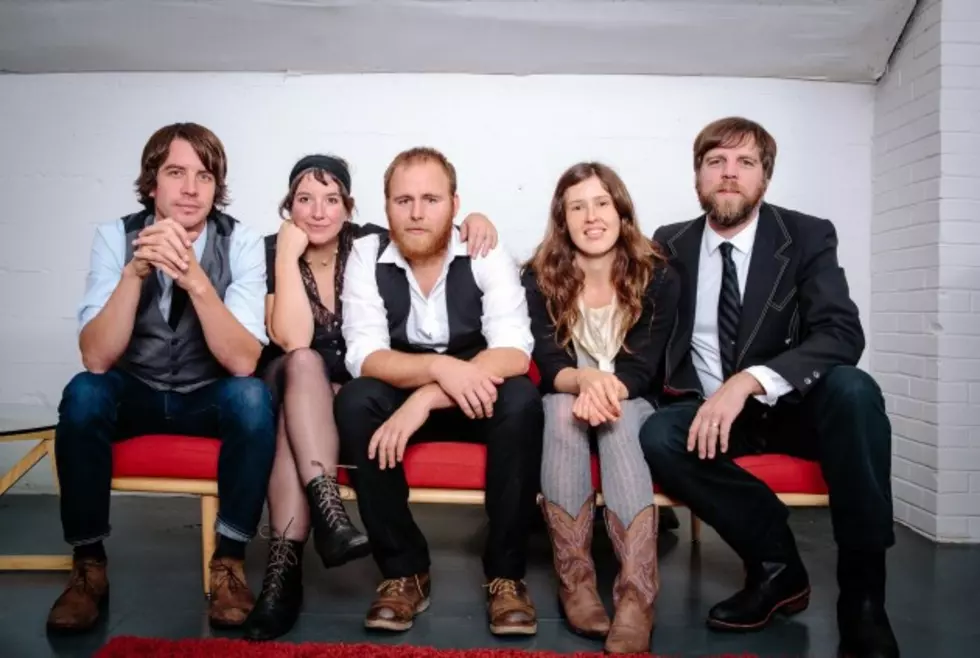 Hook & Anchor to Release Debut Album
Photo courtesy of In Music We Trust
Americana band Hook & Anchor are releasing their self-titled debut album next month. The group, founded by Blind Pilot singer Kati Claborn and her friend Erik Clampitt, began with a show at the San Francisco Old-Time and Bluegrass Festival, and the rest is history.
"When Erik pulled this group of songs and people together, the music came together so seamlessly," Claborn explains. "It didn't take much to realize that what these songs needed was this band, and that was how they should be recorded."
The project, which combines country, folk and rock and roll, was mostly recorded live.
"Anytime we could, we recorded in the same room to get that natural resonance that you just can't get with overdubbing," Claborn explains. "The goal was to communicate honestly, to allow things that could be seen as flaws in some settings -- a break in a voice, an unconventional note choice -- to have a place in this recording. Those moments have always been my favorites in other people's albums."
The songstress says that while she and Clampitt may be Hook & Anchor's founders, each member in the group -- including Gabrielle Macrae, Ryan Dobrowski and Luke Ydstie -- has an equally vital role.
"Everyone in the band has a pretty unique musical voice, and that specific combination of voices is going to come through no matter who penned a song or is singing lead," she adds. "Gabrielle, Erik, and I have all spent some years steeped in the traditions of rural American music, so we all bring that along when we're writing. While Ryan and Luke both come from more of a pop background, they have the wonderful ability to find just what a song needs, regardless of genre. We've all spent as much time as harmony singers as we have leads, so we can swap roles comfortably."
The Oregon-based band have just released their first single, 'Famously Easy.' The song tells the story of a couple who slowly switch from starry-eyed young love to practical love, with bills and babies.
"I definitely think of 'Famously Easy' as a love song," Claborn tells CMT Edge. "It's just not the starry-eyed, heart-exploding, new-love variety. This is the love that emerges when you trade in the freedom of youth for the burdens and beauty of a lasting relationship, which is no small thing."
'Hook & Anchor' will be released on July 22, and will be available for purchase here.