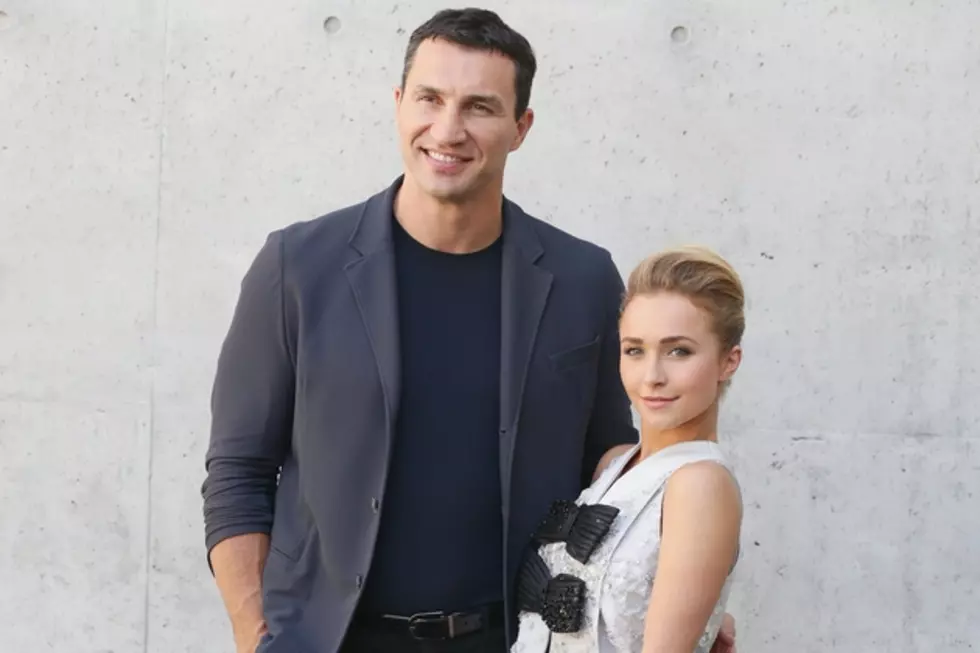 Hayden Panettiere Reportedly Pregnant
Vittorio Zunino Celotto, Getty Images
An unnamed source tells Us Weekly that the 24-year-old actress and activist and her fiance, Wladimir Klitschko, are expecting a baby together. Panettiere and the 38-year-old boxer met at a book party in 2009, and dated off and on before breaking up in 2011. They later reunited, and announced their engagement in the spring of 2013.
"I've lived a very big life, and I don't feel my age, and I feel like I was born to be a mother," Panettiere tells Glamour. "Sometimes people speak about [having kids] like, 'Your life ends -- you're never going to be able to do anything again!' And I'm like, 'What are you talking about?' Motherhood is the most beautiful, exciting thing, and there's nothing that I feel like I can't accomplish while having children in my life."
The couple have put their wedding plans on hold due to the tensions in Klitschko's home country of Ukraine, where his family still lives. They have not yet commented publicly on reports of the pregnancy.
Panettiere is slated to return for a third season of 'Nashville' in the fall.