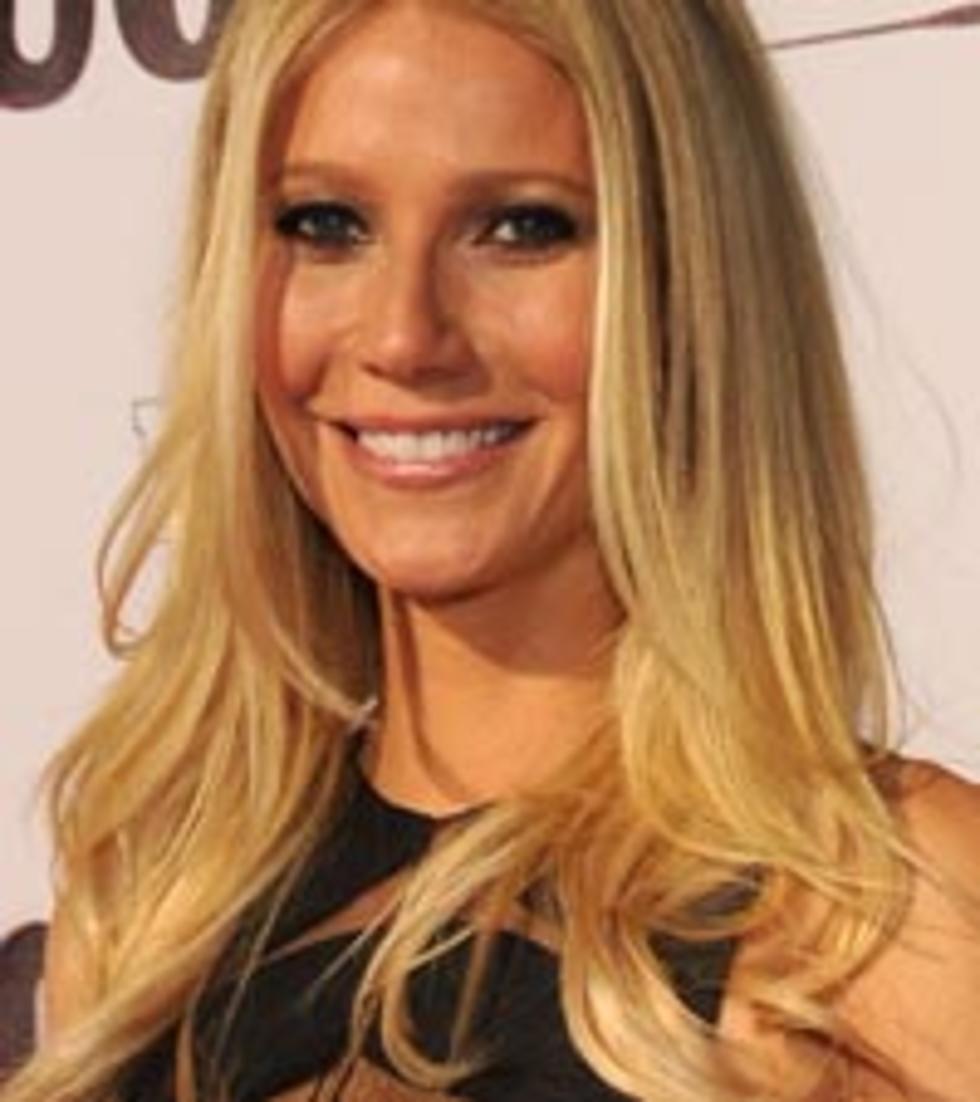 Gwyneth Paltrow Is Filled With 'Glee'
Rick Diamond, Getty Images
Gwyneth Paltrow, who is currently climbing the country charts with the single 'Country Strong,' is the latest famous face to hit the small screen on the wildly popular FOX comedy, 'Glee.'
In the episode titled 'The Substitute,' the Oscar-winning actress will play substitute teacher Holly Holiday who fills in for glee coach Will Schuester (Matthew Morrison), while he is out sick. Rumor has it there may also be a romance between Holly and Will.
"I'm very excited," Gwyneth tells The Boot of her guest-starring 'Glee' role. "It was a great, great experience. I loved all the people. It was the most ridiculous character. I play this crazy substitute teacher, and it was great. I was so lucky to get that role."
She will perform two songs on the show -- a blend of the classic 'Singing in the Rain' and Rihanna's 'Umbrella,' as well as a PG version of Cee-Lo's new hit 'F--- You,' called 'Forget You.' (Watch the latter performance below.)
The 'Glee' episode featuring Gwyneth will air Tuesday, November 16 at 8:00 PM ET.
Gwyneth's film 'Country Strong' opens in theaters in Nashville and Los Angeles December 22, and nationwide January 7. In the movie, Gwyneth plays Kelly Canter, a troubled country superstar fresh out of rehab who is trying to make a career comeback. The actress sings four tunes on the movie's soundtrack, including a duet with co-star Tim McGraw, who plays her husband/manager in the film.
In addition to proving her country chops on the big and small screens, Gwyneth also received rave reviews for her live performance of 'Country Strong,' alongside Vince Gill, at last week's CMA Awards. So, all of her newfound music cred has the country world wondering if the blond beauty has ambitions to make a full country album. Well, don't hold your breath.
"I really loved doing this, and I discovered a whole side that I didn't really know that I had," Gwyneth tells The Boot. "It was an amazing process. I mean, I would never rule anything out, but my favorite part was getting to have Vince Gill sing with me. I love that sort of harmonizing. I think I'd rather sing backup with someone than put myself front and center."