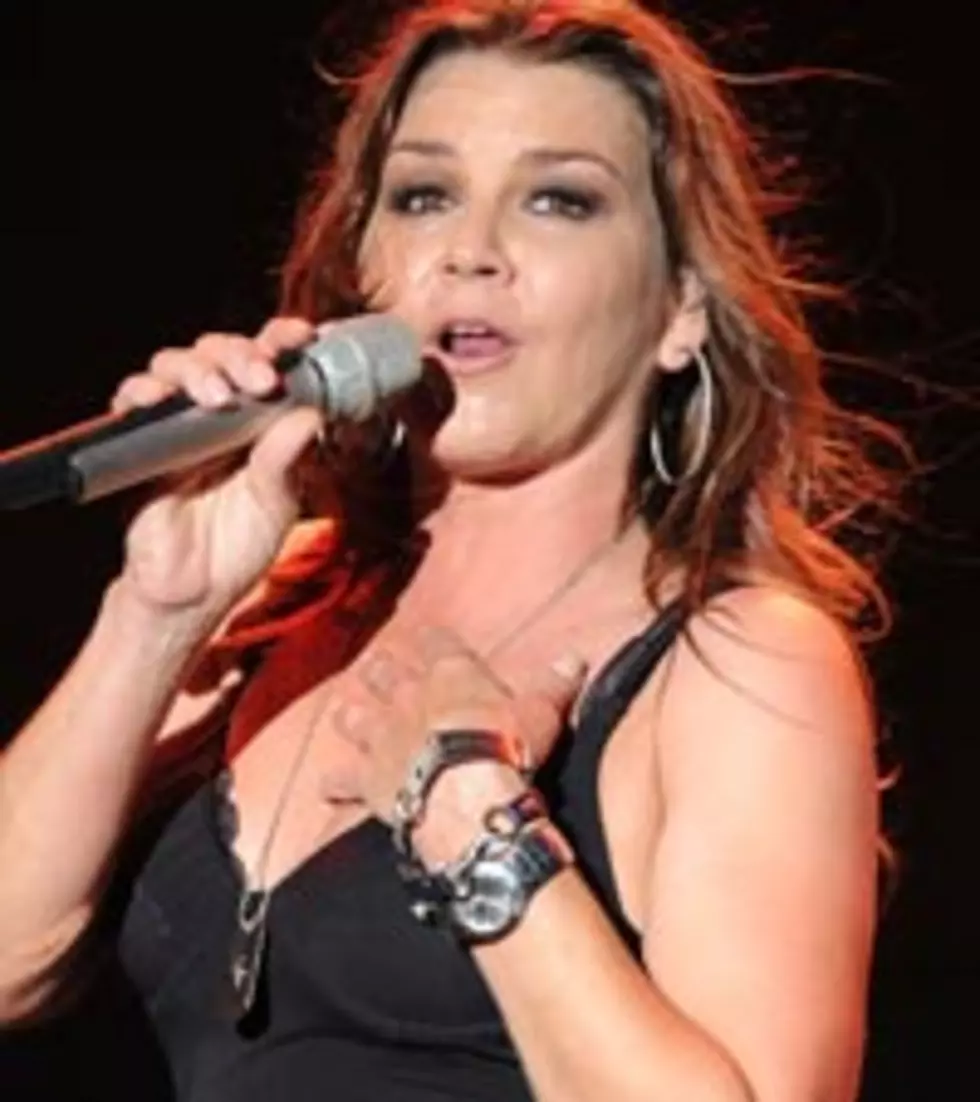 Gretchen Wilson Finally Has Her 'Country Right Here'
Rick Diamond, Getty Images
Gretchen Wilson has waited a long time for her new single, 'I've Got Your Country Right Here,' and has had the song in her back pocket for years before she ever put it on her latest album -- as the title cut.
"I heard this single four years ago and I wanted to have it on the second record," Gretchen tells The Boot. "I wanted to have it on the third record but I couldn't get anywhere with it because I couldn't get everybody to agree it was the right song. But it was the right song for me. It is the right song for me. The first time I played it in my live show, before I even made this record, the crowd was singing the song back to me by the time we hit the second line of the first chorus. And I thought, 'Well, if this isn't proof right here to just be yourself, to just do what you do.'"
'I've Got Your Country Right Here' is indicative of the whole album, and that is one of the main reasons Gretchen made sure it was the first song in the track listing. "In three-and-a-half minutes it tells you what the rest of the record is going to consist of -- traditional country and slamming southern rock," she explains. "And that's just who I am. I'm not fighting that anymore. I don't want to fight it anymore. It all feels right when you know from the very beginning that you love everything that you're saying. That you know right from the get-go that you're going to feel your way instead of think your way through it."
The Redneck Woman has learned to just be the best Gretchen she can be over the course of the last couple of years. She knows what works for her and her fans, and is now in a unique position as the head of her own record label to be herself.
"I'm not good at chasing. I don't chase," says Gretchen. "Taylor [Swift] is Taylor, and she does what she does great. In fact, I can't even tell you how many songs when I'm listening for my albums that I go, 'Taylor's got to hear this one. I don 't know if she has to write everything, but this song would be a smash for her.' And Martina [McBride] is Martina, Faith [Hill] is Faith and Shania [Twain] is Shania, and I can't be any of that. I never could. I know who I am and I know what my fans want to hear from me. And that's what this record is, that's what the single is."
Gretchen is set to take her 'Country' to Las Vegas, Nev., on Thursday, September 10.