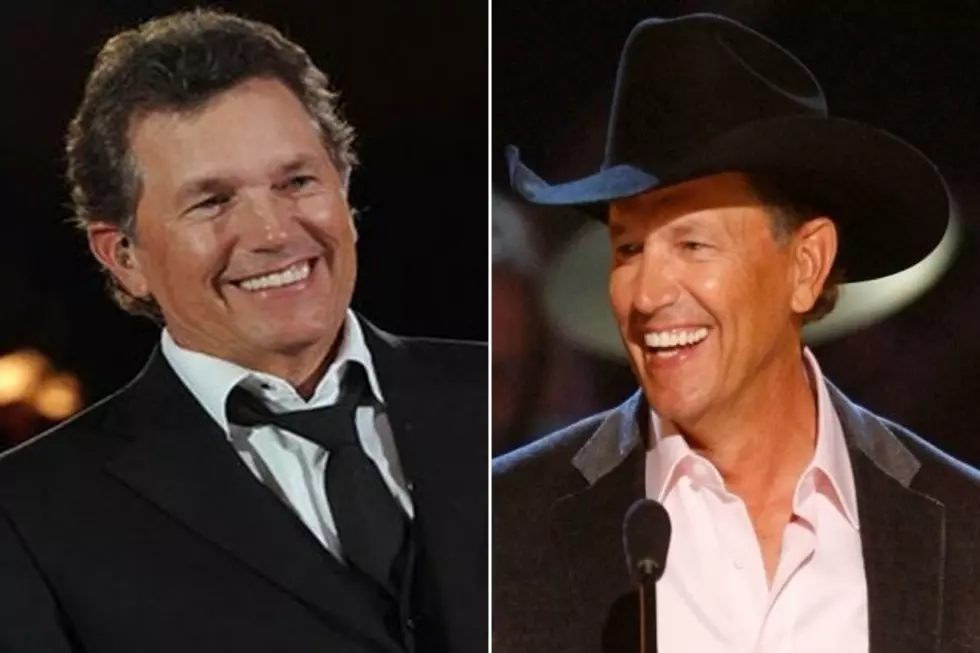 POLL: Do You Prefer George Strait With His Cowboy Hat or Without It?
Rick Diamond / Ethan Miller, Getty Images
George Strait almost always wears a cowboy hat when he's appearing in public. Sometimes it's white, sometimes it's black, but he's usually got one on.
Maybe it's because Strait is one of the few country stars who's a real-life cowboy: The superstar is also a rancher and accomplished roper, so perhaps he wears a cowboy hat most of the time offstage, too. That said, there are some pictures of Strait sans hat, and they reveal the fact that he's actually got a nice head of hair.
So which do you like better: Strait with his trademark hat or without? You can vote in the poll below as often as once an hour.
A Look Back at George Strait's Career in Pictures