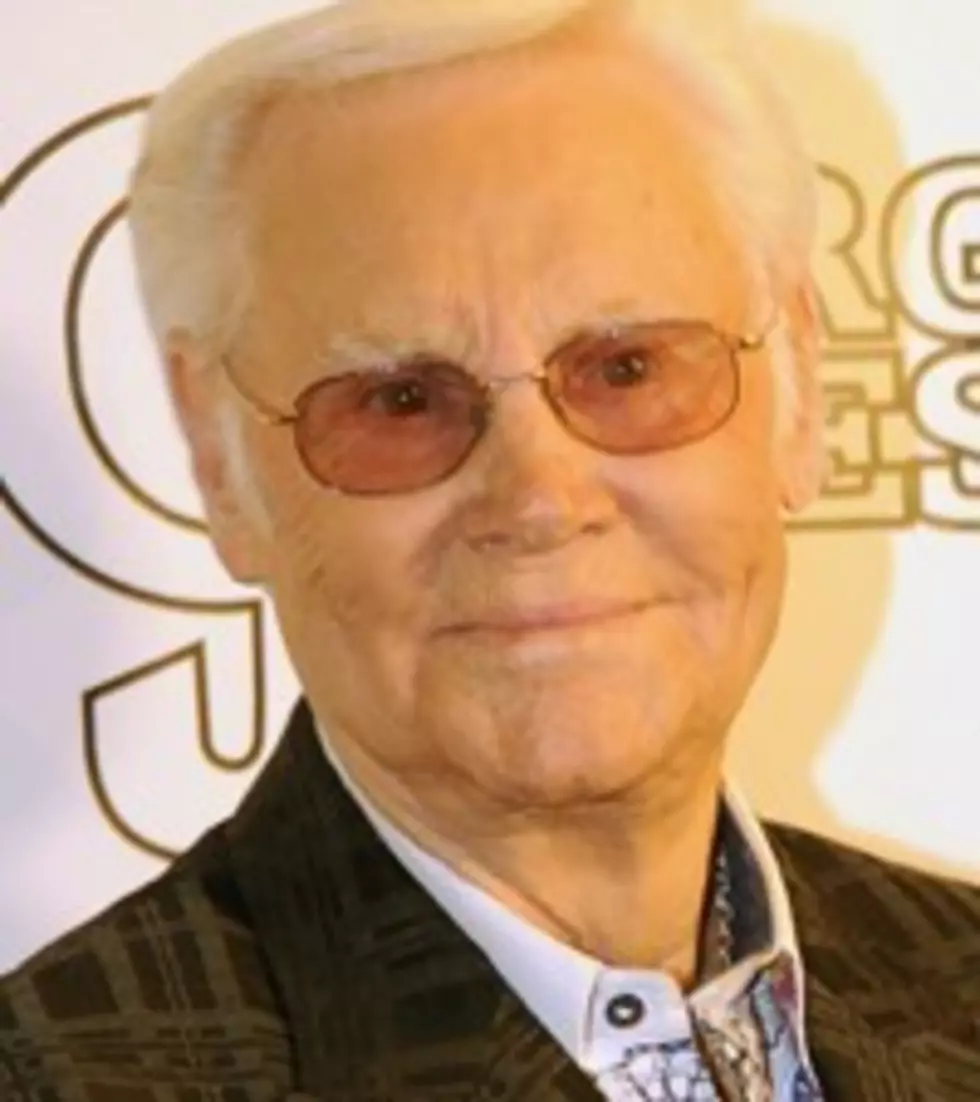 George Jones in Nashville Area Hospital Undergoing Tests
Rick Diamond, Getty Images
Country music legend George Jones was admitted into a Nashville area hospital on Monday, according to a statement his publicist, Kirt Webster, issued Monday afternoon (May 21). Jones, 80, will undergo testing and evaluation for a lingering upper respiratory infection. No more details are available at this time.
Last month, the Country Music Hall of Fame member was admitted to the hospital and released after a week to rest and recover at his home in Franklin, Tenn. The illness forced the cancellation of all concert dates through May 20, including an entire Canadian run of shows.
Webster PR notes that all of the singer's concerts scheduled through June will be rescheduled where possible.
Last month, the country icon posted a video message on his website to thank fans for their encouragement in his recovery. At the same time, however, according to the Associated Press, a feud had erupted between the singer and Georgette Jones Lennon, his daughter with the late Tammy Wynette, in which George accused Georgette of spreading lies about him via the Internet.
The Boot sends our best wishes to George Jones for a speedy recovery.
Watch George Jones' 'Choices' Video


if(typeof AOLVP_cfg==='undefined')AOLVP_cfg=[];AOLVP_cfg.push({id:'AOLVP_us_15572203001','codever':0.1,'autoload':false,'autoplay':false,'playerid':'61371447001','videoid':'15572203001','publisherid':1612833736,'playertype':'pageload','width':476,'height':357,'videotitle':'Test','bgcolor':''});