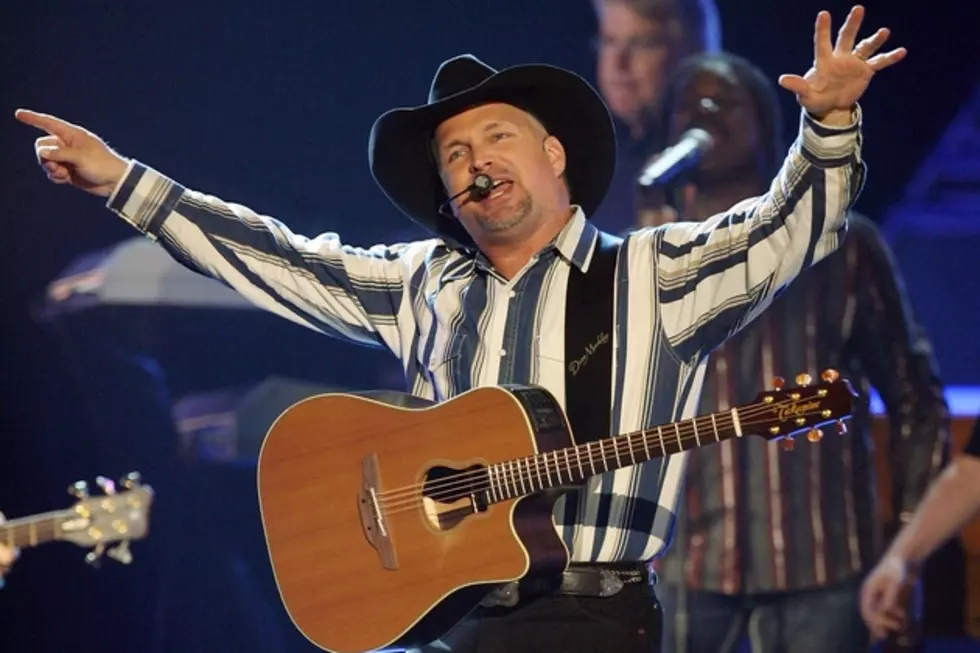 Garth Brooks Dominates TV Ratings With Live Las Vegas Special
Ethan Miller, Getty Images
Garth Brooks still has what it takes. The singer's two-hour live TV special, 'Garth Brooks: Live From Las Vegas' dominated the ratings on Friday night (Nov. 27), easily trumping other holiday specials.
The two-hour broadcast was the most-watched show of the night, earning a 1.8 rating among viewers ages 18-49. Brooks' audience of 8.7 million viewers was more than double that of Lady Gaga and her performance with the Muppets, which aired on Thursday night. He also beat out other favorite holiday classics, including 'How the Grinch Stole Christmas,' 'Shrek the Halls,' 'The Elf on the Shelf' and 'Grandma Got Run Over by a Reindeer,' as well as several regular TV shows, including '20/20,' 'Dateline' and 'Grimm.'
The TV special aired the final show of his five-year residency in Las Vegas, performing a one-man show to sold-out crowds each night. But while the singer-songwriter may not be jetting off to Sin City anymore, his career is moving full-speed ahead.
Brooks, who released his box set, 'Blame It All on My Roots: Five Decades of Influences' over the weekend, hints that he may be hitting the road next year, along with his wife, Trisha Yearwood.
"Me and Miss Yearwood are free to do whatever it is we want to do," Brooks tells the Associated Press. "And I've got to tell you: Anything I do with that woman, I'm fine with. Any place that I am with that woman is home to me. But if I have my wishes, it's going to be filled with music, and it's going to be filled with music at a level I've never seen before."
'Blame It All on My Roots: Five Decades of Influences,' which also includes two DVDs, is available for purchase here.