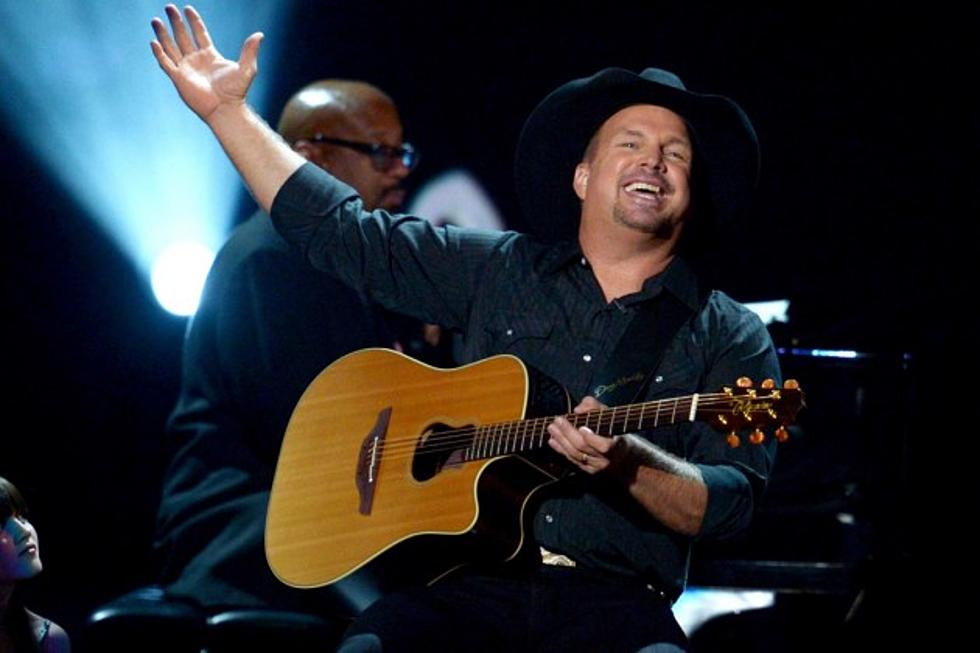 Garth Brooks Breaks His Own North American Ticket Sales Record
Kevin Winter, Getty Images
It's good to be Garth Brooks these days. The singer just broke his own record for ticket sales in North America, selling more than 188,000 tickets for 11 shows at the Target Center in Minneapolis, Minn., with people continuing to snatch them up.
The Oklahoma native first set the record at the Target Center in 1998, with 162,833 tickets sold for nine shows. He then beat his record with eleven shows in Chicago, Ill., selling more than 180,000 tickets, before beating it again for his Minnesota run, which kicks off on Nov. 6.
"It's true Garth form. The guy just does it his own way, the way he does it -- he is a marketing genius, always has been," Muss, K102 FM's afternoon drive host, tells KARE-TV. "This guy runs, jumps, flies all over the stage and all over the arena, it's amazing. I swear if you are not having a good time at a Garth Brooks show he would find you at his show and solely dance for you to make sure you are having a good time. He's amazing."
While his schedule might seem grueling, sometimes performing two shows each night, the 'Friends in Low Places' singer says he doesn't deserve the credit.
"[The energy] only comes from the people," he says. "That's the biggest misconception of touring for us. People go, 'Wow, man, how are you going to do 11 shows in Chicago?' And it's like, you don't understand. We come into town on empty. We fill up every night when those people come into the arena. That's where you get your fuel from.'"