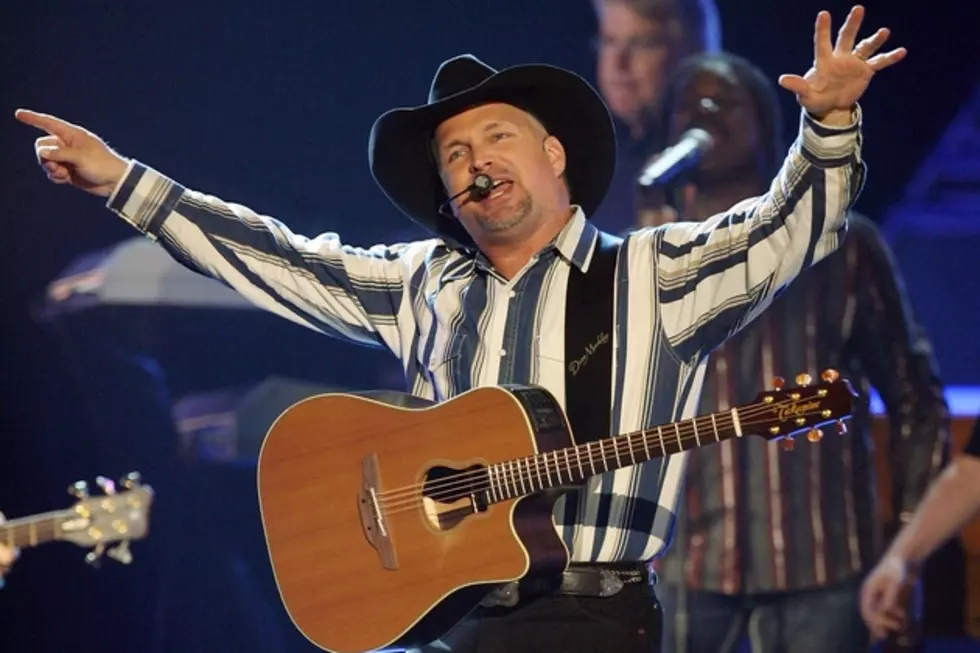 Garth Brooks Comeback Shows Sell Out in 90 Minutes
Ethan Miller, Getty Images
Garth Brooks just got his 2014 comeback off to a historic start. The singer sold out the shows announced for his Comeback Special in just 90 minutes after they went on sale Thursday morning (Jan. 30).
Brooks will perform three shows at Croke Park in Dublin, Ireland from July 25-27. Two shows were initially announced, but a third show was hastily put on sale Thursday morning after the others sold out immediately. All three concerts are now sold out, moving 240,000 tickets in less than two hours. According to a press release, this marks the first time any artist has sold out three shows at Croke Park in one day.
The singer made good on is own prediction with the sellouts.
"Before we go back on tour in the Fall of 2014, I want to challenge myself, the band and crew," Brooks said upon announcing the dates. "In '97, we were lucky enough to play Croke Park, the stadium was under construction. 130,000-plus of some of the greatest fans in the world. I was quoted then as saying, 'When this stadium is finished, I would love to come back and try to fill it again…this time to the brink' — and we're back to do just that."
"In 52 years of business this is the fastest selling concert Aiken Promotions have ever been involved in," promoter Peter Aiken says.
Garth Brooks' manager, Bob Doyle, adds, "We're thrilled. Peter Aiken, his team and Ticketmaster have done an amazing job."
Demand for the tickets was so feverishly high that, according to the Independent, law enforcement officers had to be called to one ticket location to deal with disappointed fans who were left empty-handed.
Brooks has yet to announce specific dates for his upcoming tour, which he revealed in a surprise announcement on 'Good Morning America' in December. That followed closely on the heels of his 'Blame It All On My Roots' box set, which dominated the holiday season in sales and spawned a top-rated television special, 'Garth Brooks: Live From Las Vegas.'
The veteran entertainer, who is a member of both the Country Music Hall of Fame and the Nashville Songwriters Hall of Fame, has stated that the comeback tour will last three years. He also recently released a new single titled 'The Call' with his wife, Trisha Yearwood.