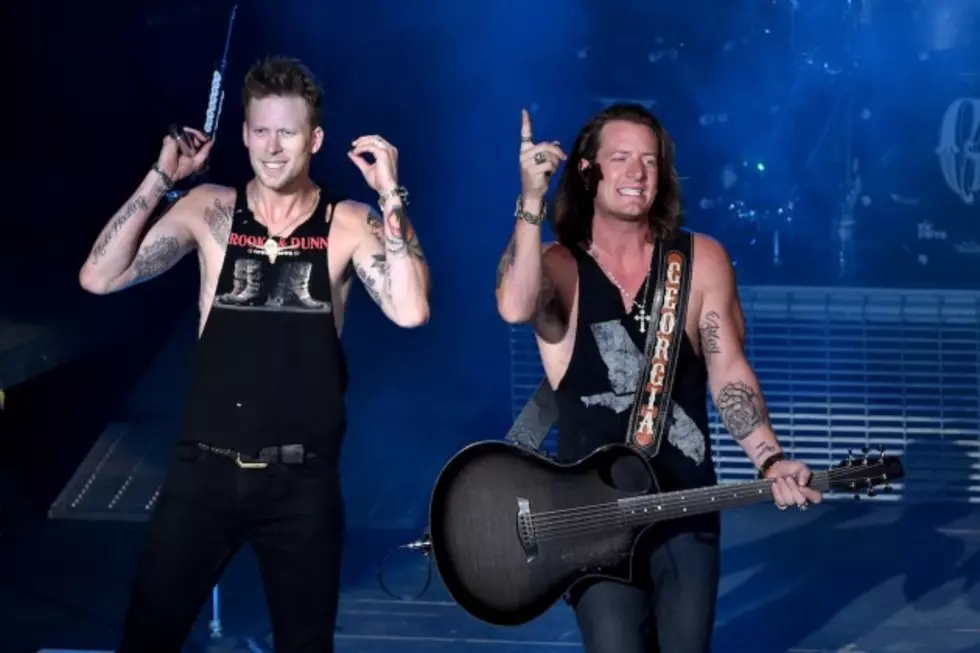 Florida Georgia Line Land First No. 1 Album
Kevin Winter, Getty Images
Florida Georgia Line landed their first No. 1 album on the Billboard 200 chart with the arrival of 'Anything Goes.'
The duo's record sold 197,000 copies in the week ending Oct. 19, according to Billboard -- quite the feat for Brian Kelley and Tyler Hubbard, as their debut album, 'Here's to the Good Times,' topped out at No. 4 on the chart.
FGL's new record was released on Oct. 14, and the 12-track album reflects the changes they've gone through over the past couple years since their massive rise in country. "We're really excited about what we've learned on this journey ... 'Anything Goes' is a natural progression of where we're at and what we've learned getting here," Hubbard says.
"We're country to the core but we like to incorporate our influences, have a good time and keep it fresh," Kelley adds. "It's that FGL sound, it's who we are."
'Anything Goes' is the third consecutive country album to top the Billboard 200. Blake Shelton's 'Bringing Back the Sunshine' and Jason Aldean's 'Old Boots, New Dirt' sat at No. 1 previously, and it's the first time the top position has had three back-to-back country albums in over four years, according to Billboard.
Although FGL's record is making waves in both country and pop, they don't have much time to revel in their success. They're heading out on tour in January, taking Thomas Rhett and Frankie Ballard along for the ride.