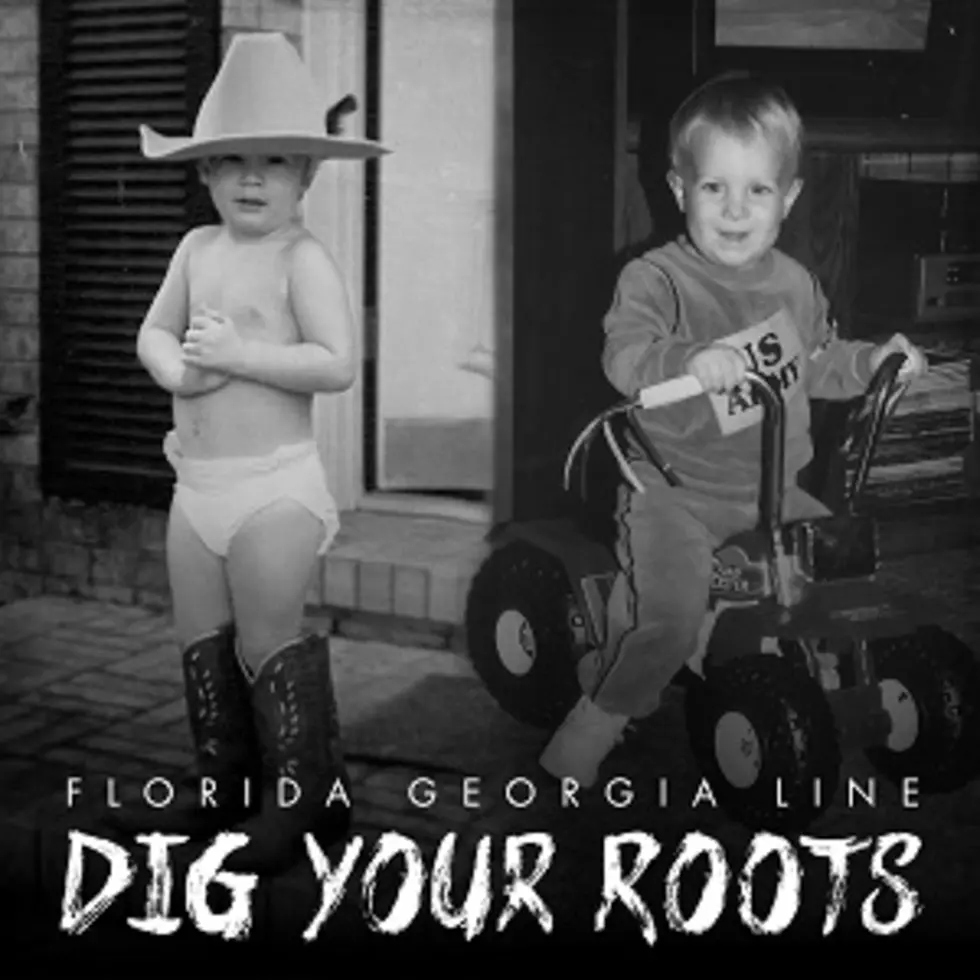 Florida Georgia Line Share 'Dig Your Roots' Release Details
Big Machine Label Group
New Florida Georgia Line music is coming in August. The duo has announced that they will release their third studio album, Dig Your Roots, on Aug. 26, with Big Machine Label Group.
In addition to revealing the album's release date, Tyler Hubbard and Brian Kelley revealed on Friday (June 24) their new project's (pretty darn adorable) album cover. The black-and-white cover features baby photos of the two; Kelley's on the left in the cowboy hat, while Hubbard's on the right.
"Our album cover says it all," Brian Kelley says in a press release. "Tyler and I are continuing to grow musically and personally. We really wanted this album to reflect who we are and our lives in this moment, but also where we came from."
Adds Hubbard, "We both started out playing guitar, singing in church and writing songs, so we wanted to let fans see our foundation -- a deeper side to us. We couldn't have picked a more fitting title or image for Dig Your Roots."
Dig Your Roots was produced by Joey Moi, whom FGL have worked with since the start of their career. According to a press release, Kelley and Hubbard penned more than half of their new music, though a complete track listing for the album has not yet been revealed; however, the project does include Florida Georgia Line's latest single, "H.O.L.Y.," already a No. 1 song, and the duo has been performing some new material, likely on this album, in concert recently. Kelley and Hubbard have also previously revealed that Tim McGraw appears on one of Dig Your Roots' tracks.
See the Florida Georgia Line Guys With Their Dogs
How Well Do You REALLY Know Florida Georgia Line?