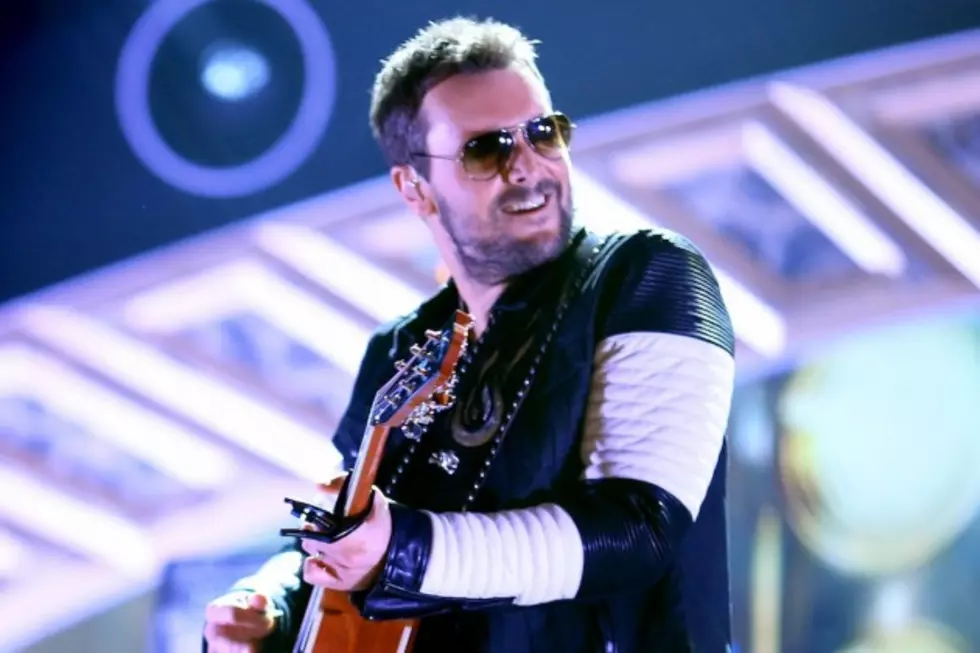 Eric Church Isn't Concerned About What Genre His Music Fits In
Christopher Polk, Getty Images
Eric Church is fully aware that his music lands on the rock side of country, but he says that it doesn't really matter what genre people think he fits in.
Church cites Taylor Swift as an example of someone who moved away from Nashville and switched genres to do what worked best for her, but he says that he has no plans to follow her lead.
"From Taylor's standpoint, I think the record is brilliant. I own the record. You know what I love about it? It's creative. It's what she wanted to do," he says. "What she'll do next, I have no idea. And that's what I think is cool about it. I have no clue where she's heading. That's the exciting part. When you do something like that, it kind of shakes everything up so much -- no pun intended -- that you're intrigued. That's exciting to me."
Church says that he gets a lot of inspiration from bands that don't fit neatly within genre lines.
"Two of my favorite bands are the Band and Little Feat. I don't know where they fit in. You can say they're rock 'n' roll. They were at the time. But if you listen to their music today, they'd be right in the heart of what country is doing," he says. "Or they'd be more Americana, or maybe even Southern rock. If you look at those bands, it's really hard to figure out where they are.
"I'm not about announcing, 'Hey, we're in this genre.' I'm not sure where we fit. Music is music. Some fits in different places than others, and that's OK," he continues. "So no, I have no similar plans [like Swift's]. If I made an announcement like that, they would probably go, 'He's already there, isn't he?'"
The North Carolina native released his most recent album, 'The Outsiders,' his fourth studio disc, in February. The record was certified platinum in December, one of only two country albums, including Jason Aldean's 'Old Boots, New Dirt,' to reach that metric in 2014.
You Think You Know Eric Church?