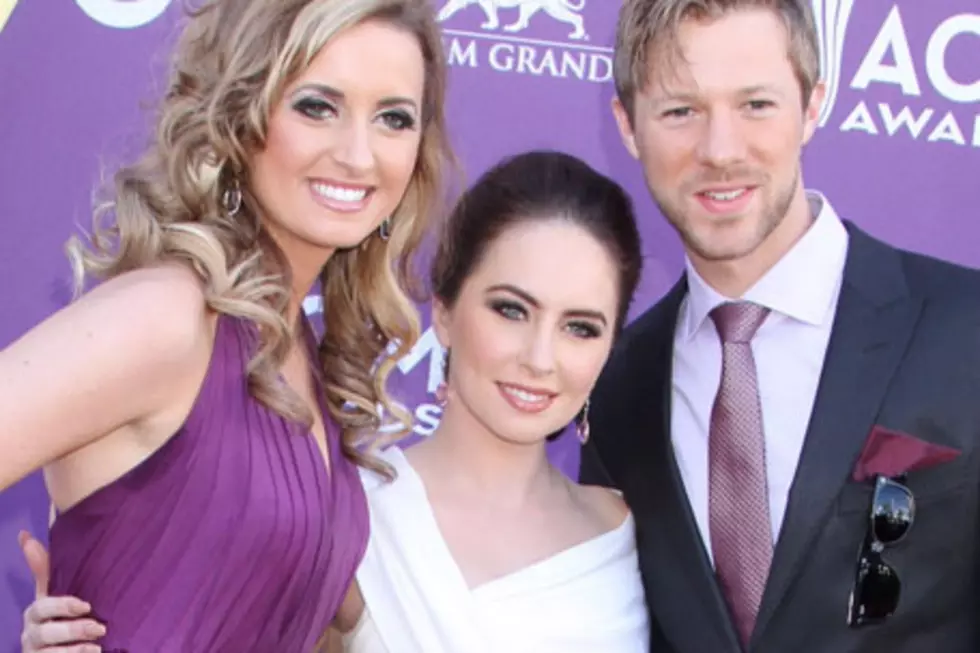 Edens Edge Album to Be Released June 12
Jason Merritt, Getty Images
June is shaping up to be a big month for new albums, and fans of harmony-rich Edens Edge are likely celebrating the news that the trio will be among those with new music available. The threesome consisting of lead singer Hannah Blaylock, guitarist, Dobro player and harmony vocalist Dean Berner and harmony singer and mandolin, banjo and guitar picker Cherrill Green, will release their long-awaited full-length debut on the Big Machine Label Group on June 12. Multiple-award-winning producers Mark Bright and Dann Huff have each been at the helm for tracks on the upcoming release, which will simply be titled 'Edens Edge.'
"For years we played music in our hometowns, so it's been thrilling to do what we love on a broader scale, traveling across the country. And now, to release our first album and share our music with so many new fans and our friends at radio is just 'too good to be true!'" says an excited Hannah.
Adds Cherrill, "Since releasing our digital EP last year, we've been looking forward to this next step and it's finally here! We couldn't have predicted the success we'd have with our first single, 'Amen,' and hope that our fans fall in love with the new songs, just as we did writing and recording them."
Fans will get their latest chance to catch the group on stage when they open shows on Rascal Flatts' Changed tour, beginning in Hartford, Conn., on June 15, just three days after their album drops. They'll no doubt be taking with them all of the lessons learned on the three (yes, three!) major country tours they were opening on last year, for superstars Brad Paisley, Reba and Lady Antebellum.
"We have learned a lot from being on the road with these folks," Dean Berner told The Boot of their 2011 tour partners. "We learned so much about being onstage from Brad and Reba, about what a show is and how to entertain the crowd. You just can't learn things like that until you are actually there, in that situation, and have the opportunity to study their show every night. Brad was so encouraging and he was great to be out with on that first major tour."
'Edens Edge' will feature the Top 20 hit, 'Amen' and the follow-up single, 'Too Good to Be True.'
Watch an exclusive video diary from Hannah below, followed by Edens Edge's 'Amen' video.
if(typeof AOLVP_cfg==='undefined')AOLVP_cfg=[];AOLVP_cfg.push({id:'AOLVP_us_1127526872001','codever':0.1,'autoload':false,'autoplay':false,'playerid':'61371447001','videoid':'1127526872001','publisherid':1612833736,'playertype':'pageload','width':476,'height':357,'videotitle':'Test','bgcolor':''});